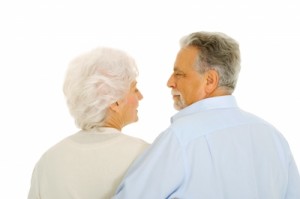 Basically any reading on the topic of retirement emphasizes the necessity of visualizing what we want retirement to be so that you can set a goal for a certain amount of savings/passive income to achieve by retirement age.  I totally understand the utility of this exercise for 1) actual planning for people approaching retirement (in their 40s or 50s, say) and 2) motivation for young people to start saving (aggressively).
But, really?  I don't know about you, but Kyle and I don't have specific dreams for our golden years.  That's 40+ years away!  But I don't see exceptions for very young people in this visualization mandate (for example, Imagining Your Retirement by a 20-something blogger ).  And even if you have one or two specific ideas about your retirement in your 20s, you have no way to predict how much your lifestyle will change by the time you reach striking distance of retirement (unless you have an ultra-early retirement).
Here are things that I don't know about my life yet:
where we'll live most of our life – we're hoping for CA, but we're not there yet
what our careers will have been – aren't we supposed to change them like 6 times?
if or how many children we will have, and where they'll end up living
if Kyle will be alive
what diseases/medical care we'll need
our life expectancy – I heard a talk about 7 years ago wherein the speaker claimed that if members of the audience lived through the next 10 years, they might never have to die. THAT'LL throw a wrench in your calculations.
if we'll have already been to the few worldwide travel destinations I'd like to hit
what the government/tax structure will look like, including Social Security
how climate change or efforts to mitigate it will affect our geography and lifestyle – e.g. perhaps flying will be prohibitively expensive
I have some random ideas about what I'd like to do in retirement, but they don't really shed much light on the amount of money we'll need.  Being near our (grand)children would probably be nice, but that's sort of up to them.  Maybe travel would be cool, if we are physically able, but it would probably be a better idea to do that when we're younger.  When I was a kid I wanted to own a beach house, but I don't think I want that any longer now that I know a bit more about insurance.  I'd like to be involved in our community serving others and mentoring – but again, no specific price tag tied to that, especially since we don't know where that will be.
These uncertainties don't prevent us from saving aggressively for retirement.  If nothing else, I want us to have options, and saving early helps a lot with that.  I just really struggle with the command to visualize and the need to have some kind of target number(s).  I wish I knew more, but the destination is just so far away it's quite fuzzy!  We're saving as much as we reasonably can now, and that's going to have to be enough.
What do you imagine your retirement to be?  How many components of your life have been settled already?  How do you take into consideration the medical and even geopolitical changes you might experience?  Are you comfortable saving into uncertainty?
photo from freedigitalphotos.net
Filed under: retirement · Tags: goal setting, planning, retirement, visualization