Kyle and I don't have life insurance – Kyle and I don't believe we need life insurance right now.
We view life insurance as a means to provide for dependents in the event of an early demise – specifically, to replace the income of the deceased.  My mother, a former insurance agent, views life insurance as an investment vehicle, which I think she really had to believe in to be able to sell the product.  But my understanding from 95% of the PF coverage of this topic is that term insurance plus investing on your own will produce better outcomes than whole life insurance on a dollar-per-dollar basis.  So when we buy life insurance, we will buy term.
Kyle and I don't need life insurance at this time because we both work and one of us dying won't leave the other with an inordinate burden of debt or ongoing expenses.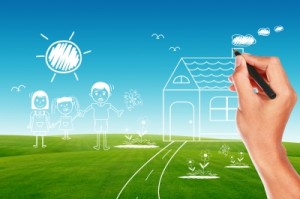 We will buy life insurance if/when:
we decide to try to get pregnant
we take on major debt (a mortgage)
our incomes become radically and sustainably unequal (but only on the higher earner)
I have read that "life insurance is sold, not bought" but since we've already made this set of decisions I'm sure we will seek out the product when we're ready for it.
If we live our whole lives with no kids as renters with roughly equal incomes I don't see a need for life insurance at all!  With no dependents we would have more ability to build up saving without wasting money on insurance.  Of course we don't want our life to play out that way, but there's also no sense in buying the insurance prematurely in case those events don't come about.
Do you own life insurance and if so what kind?  At what point did you buy it or do you plan to?
photo from Free Digital Photos
Filed under: insurance · Tags: life insurance, term life insurance, whole life insurance