Hello and welcome to Evolving Personal Finance! This is a personal finance blog where we discuss money topics for the forward-thinking 20- or 30-something. Frequently covered topics are budgeting, finances in marriage, careers, living well on less, saving and investing, and transitions common for young adults.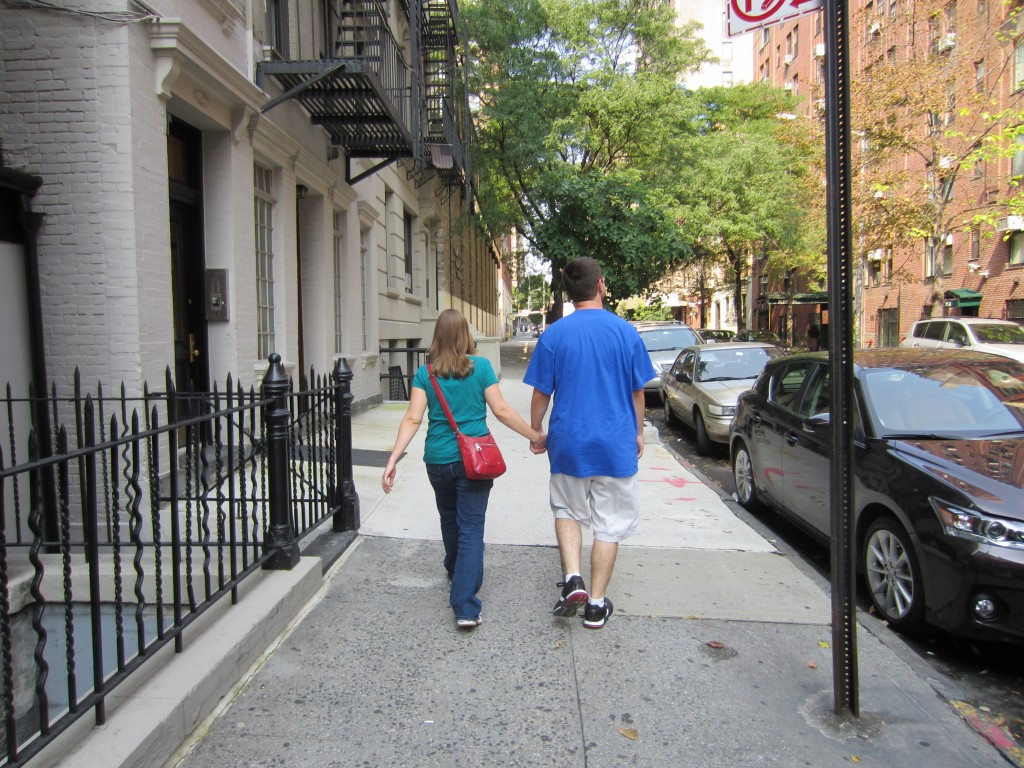 Emily writes most of the posts for EPF and Kyle runs the website back end. We are both 29 years old and were married in 2010. In 2014 we both completed PhDs, Emily's in biomedical engineering and Kyle's in computational biology. We currently live in Durham, North Carolina, but will likely move for our next jobs in early 2015.
Our financial journey documented on EPF started in 2007 when we graduated from college and became financially independent from our parents. Kyle had a few thousand dollars in savings and Emily had no savings and $16,000 in student loans and soon after a $3500 car loan. We each started out earning around $25,000 per year in grad school. Over the next seven years until we graduated, we diligently saved and invested and grew our net worth to over $100,000, even though we still only made about $55,000 together by the end of grad school.
Documented on EPF are our financial successes and failures and everything in between. We have moved locally twice, downsized to one car, funded targeted savings accounts, tithed, maxed out Roth IRAs, traveled (mostly to weddings)… and we still feel wealthy.  We report our spending each month and keep a detailed budget.
As of the summer of 2014, we are into our first major financial transition since founding EPF. Kyle is working as a postdoc and Emily is funemployed. On the horizon for us are: a move to another city, real jobs, babies, a house… In short, the American dream, but with financial stability.
Please join us on our journey as our finances evolve by subscribing to our RSS feed or following us on Twitter or Facebook. Let us get to know you by commenting or sending an email to evolvingPF at gmail dot com.
While we are committed to having a balanced and financially sustainable life, we are not financial professionals and this site is for entertainment purposes only.