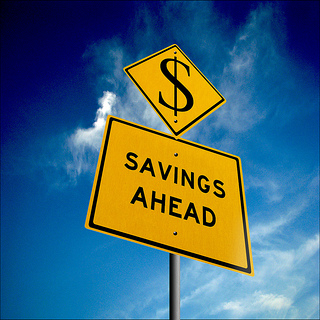 For those of us without earned income, the standard retirement advice does not apply.  Not only do our workplaces (if we even have them) not provide retirement plans, but we're locked out of contributing to IRAs.  Assuming we're making enough money to be able to save, how can we advance our goals?
1)  Evaluate your financial situation holistically.
Not everyone needs to save for retirement at all times.  There are other legitimate savings goals that you can supercharge while you don't have access to tax-advantaged retirement accounts.  Here are some other good uses of your money:
build a sizeable emergency fund (6 months of expenses, give or take a few)
pay down high-interest debt (or all debt)
save for a 20% house downpayment to avoid PMI if you plan to buy a house soon, or pay down your mortgage faster if you already own one
save for your next large purchase for which you would normally take out a loan (e.g. a car)
If your non-earned income is a temporary situation, I think it would be advisable to advance these other areas of your financial life so that you can easily catch up with retirement when you have earned income.
2)  Earn some income.
Get Married: Just because your primary job doesn't give you earned income doesn't mean you can't obtain it other ways.  The easiest?  Marry someone with enough earned income to cover you both!  (I'm just kidding.  Marriage isn't easy.  But it is straightforward).  Your spouse can contribute to an IRA on your behalf.
Take a second job: If you're determined to utilize a tax-advantaged retirement account, you could take a part-time job to supplement your income.  You only need to earn an extra $5,000 to max out an IRA.  My contract at graduate school precludes me from having another job, but some departments expect their students to supplement their stipends.  Permitted students (and some who aren't) will pick up an outside job, and as long as you are paid with a W-2 or similar all of that extra income could go into an IRA.
Switch up your work: Even if you can't take on a second job, can you switch up your funding source at all for part of the year to gain earned income?  Can you do a summer internship?  Can you secure a teaching or research assistantship for a semester for which you are explicitly paid?
3)  Save outside tax-advantaged retirement accounts.
Even though we know that it's preferable to save in a tax-advantaged account because you don't have to pay taxes yearly on earnings, there are other account types that you can save in.  Of course there are savings accounts, CDs, and money market accounts.  You will have to pay taxes on the interest you earn every year, and the interest rate probably won't beat inflation.
You can also open a brokerage account and buy into index funds, mutual funds, ETFs, and individual stocks.  You will owe taxes on the amount of gains you realize when stocks are sold.  In the case of an individual stock, you only pay the tax in the year that you sell it, so if you hold on to it for years and years that will minimize your tax burden.  The same logic applies for mutual funds.  At the end of each year the fund will have a net gain (hopefully) so they will give you a distribution, on which you have to pay tax, even if you reinvest it.  Index funds, which more closely replicate the buy-and-hold strategy, will minimize the taxes you owe yearly.
Once you have access to tax-advantaged retirement accounts, you can add these savings to those accounts if you're under the limits.  Or you can keep the money more flexible for other savings goals.
I hope that if you do go through a period of not having earned income it's only for a limited time and that you do have other worthwhile goals to which you can contribute in the meantime.
What goals would you work toward if you couldn't use tax-advantaged retirement accounts and what vehicles would you use?
photo by 401K
Filed under: retirement · Tags: brokerage account, earned income, house, mutual funds, retirement, savings