This past weekend I was in Atlanta participating in a global health case competition.  The top prize was $6,000 for a team of 6.  My team didn't win or even place (though I was very happy with our performance) but before the weekend I spent a little time thinking about how I would use the $1,000 if we did win.
If I received a sum of money as a gift from a family member, for instance, I wouldn't have any qualms about spending it in any frivolous way I pleased.  Maybe I would save it toward the DSLR I've wanted forever or Kyle and I would go on a weekend getaway.  Realistically, with a sum as large as $1,000, we would likely tithe and put part toward our Roths, but we would spend most of it on ourselves.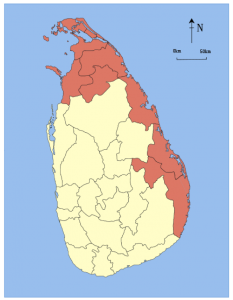 However, I don't think I would have spent the prize money from a global health case competition in that way.  After all, I just spent the weekend researching health and socioeconomic disparities in Sri Lanka.  I don't think I could use money that I won by talking about malnourished babies, refugees, and landmines on a camera or vacation.  I was thinking that I would give 100% of it away but I'm not sure I would have the willpower to accept all that money and then send it all overseas.  I'd probably convince myself that I had earned part of it.
Ultimately I think I would have given 50% away, hopefully to NGOs working in Sri Lanka, and saved the rest to spend on something fun for me and Kyle.
What would you do with $1,000?  Would your answer change if you got it for a humanitarian-related purpose?
Filed under: giving, spending · Tags: found money, frivolity, humanitarian cause, prize money