I've been thinking about resumes and CVs a lot recently as Kyle has had me look at his CV about a million times before sending it out to potential advisors.  Believe it or not, I used to consult on resumes when I worked in my college's writing center – not that I super knew what I was doing.
Some of the resume advice I have heard a few times is include hobbies and such because it gives employers a fuller picture of who you are and you never know if there might be some unique connection with the person screening your resume or interviewing you.  I have had blogging on my resume for a few years to further substantiate my enthusiasm for – if not necessarily talent in – writing.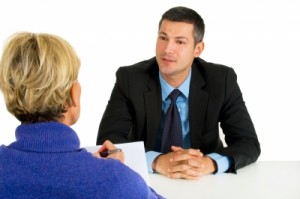 Kyle and I are trying to slowly transition EPF into an income stream (hence the banner ads) and may eventually even start considering it a real business, if only a sole proprietorship.  So I am wondering if the blog – as a business, not a hobby – is something that I will eventually add to my resume.
On the pro side: There are certain skills and experiences I can imagine I would gain from running EPF as a business that I wouldn't get from my scientific training such as managing business expenses, negotiating with advertisers, writing for the public, and some website-specific skills like SEO.  So adding the blog to my resume may show that I have some business experience, which might be useful if I transition from scientific research into the private sector.
On the con side: Employers may not want their employees pursuing side ventures that may compete with their performance at their primary jobs.  Salaried employees can't count on having strong boundaries between their work time and personal time, often working extra hours on demand, and perhaps an employee is also an entrepreneur would be less willing to put in additional work at the primary job.  Also, the nature of blogging may give potential employers pause – what might the blogger say about the company?
I don't think there would be a downside to putting a former entrepreneurial venture on a resume, but I'm not so sure about an ongoing one – particularly one that doesn't greatly bear on the skills or knowledge area of the potential employer.
Are your self-employment or freelance ventures on the resume you use for your full-time career?  How about hobbies?  Do you include current self-employment ventures?
photo from Free Digital Photos
Filed under: career · Tags: entrepreneurship, hobbies, resume