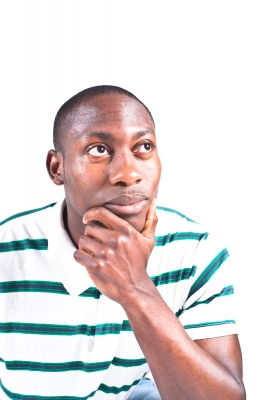 The question of whether or not to count an employer's match or contribution into your own savings percentage is a perennial PF debate – but I swear I have a new twist!  (At least, it's new to me.  I have never read this advice anywhere, but it's so simple that I'm sure I can't be the first to suggest it.)  I had this brain wave while reading a Money Under 30 post on how to split savings between retirement and other goals.
With the downfall of the pension system in the US and the rise of 401(k)s, virtually everyone needs guidance as to how much to save for the future.  A quick rule of thumb that's been proffered by PF gurus is somewhere between 10 and 15%, depending on age and assets.  But many employees enjoy the benefit of 401(k) matches or contributions directly from their employers, which clouds the answer to the question of how much the individual should save.
On the conservative side, some argue that an individual should still contribute what he would without the employer contribution and just consider any money from the employer as gravy.  After all, you can't control your employer and it may decide to stop the contribution, as many have during the past few years, and then you would have to scramble to increase your contribution back to the target percentage.  The unaccounted employer contribution could even able you to retire earlier than you planned without you even having to sweat it.
But perhaps it's not realistic for everyone to just ignore that match – it is inaccurate, after all, to pretend it's not there for your long-term planning.  Maybe a person wants to save 10%, is saving 8%, and doesn't want to squeeze his budget for the extra 2% when his employer is contributing 4%.  I think that's a reasonable position.
As I don't have access to a 401(k) and have never been offered a retirement contribution from my employer, I'm not entirely sure what I would do.  I'd like to think I would take the conservative position of saving at my target percentage no matter what my employer does, However, I can envision life stages when we will want to devote as much money as we can to some mid-term savings goals and will cut back our retirement contributions to the minimum we consider necessary.
Taking this into consideration, I have a recommendation for those who decide to include the employer contribution in her own personal savings rate: Increase what you consider your gross income to include the match!
I think this is a good compromise position, especially if you follow a percentage-based budget plan like the Balanced Money Formula or just your own personal equation.  If your employer contributes 5% to your 401(k), reset the gross income you use to calculate the percentages to 105% of what it was (or less, if your household has multiple income sources).  After all, you are receiving straight up money (though it's not flexible) from your employer so it is part of your overall compensation package.  If you changed employers to one that you didn't offer a retirement contribution, wouldn't you negotiate for a higher salary to offset that benefit?
Following this strategy means that the other budget categories you use percentages to guide will shift, even though your taxes won't for a traditional 401(k).  If you give a certain percentage of your income, you will need to increase your giving slightly, and same for percentage-based savings goals, if you have them.  On the plus side, your expense percentages will decrease a bit.
Here is an example of a person being paid $75,000/year who has a 5% employer match available and follows some other percentage-based budgeting guidelines and what dollar amounts would go in each category depending on how she treats the employer retirement contribution.

The downside to implementing this strategy is that if your employer cuts its side of the retirement contribution, it is a pay cut in your percentage-based reality and not just on paper.  If you are determined to stick to your retirement savings target percentages you will have to cut the rest of your budget.  But I think this is the most true-to-life way to handle a employer contribution (though the conservative position is still attractive).
The next logical step is whether to incorporate other employer benefits into what you consider your gross income – ones that you would have to pay for if your employer chose to cut the benefit or you lost your job.  Health insurance would be the next major one to consider, given the cost of COBRA and health insurance from the private market, but perhaps there are others like free food, an on-campus gym, or housing.  I won't go so far as to suggest that everyone who receives benefits do this, but it is something to think about.  It's considerably more difficult to calculate the monetary value of those kinds of benefits than to add in an employer retirement contribution.
Do you count your employer's contribution into your retirement savings percentage or do you ignore it?  Does anyone include benefits into their gross income for their personal budgeting?  What do you think of this suggestion and how do you think it would play out when the benefits or employer changes?
photo from Free Digital Photos
Filed under: retirement · Tags: employer match, percentage-based budgeting, retirement contribution