Kyle and I had one of our rare money disagreements last week. The (temporary) conclusion is that we need more information before making a decision, which is where you come in!
We decided that it's high time we bought life insurance as I'm rather financially dependent on Kyle while I'm growing my business. We also want to have kids in the next couple years, at which point life insurance will go from being a good idea to a necessity. So we're at least going to decide on the amount of life insurance we want to have once kids are in the picture, even if we don't buy all of it now.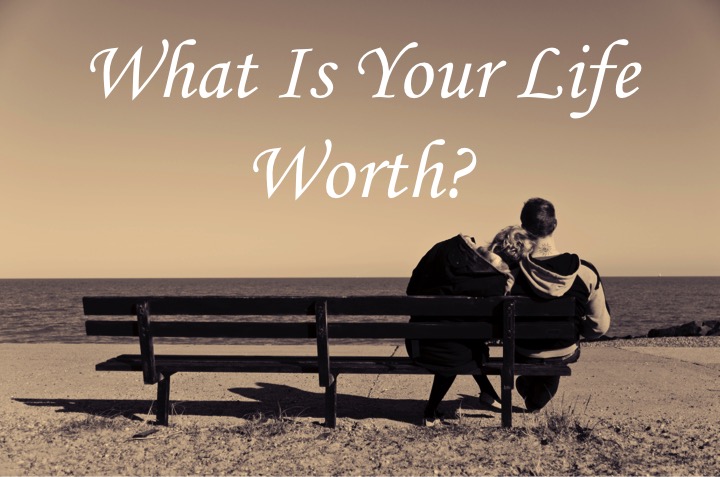 While I haven't done a lot of targeted research yet, my passive learning on this topic through my involvement in the PF blogosphere has left me with the following first impressions:
we will buy term life insurance (probably 30 years) to take us through raising children and paying off a home and basically to the point that we are financially independent
10 times yearly income for each person is okay, but more would be better
'overbuying' early on might be a good idea as prices might rise by the time you really need more
life insurance price does not scale with the amount of the death benefit, i.e., it's not that expensive to add to the benefit above a certain baseline
My initial idea was to buy a lot of insurance right now, like 10-20 times yearly income for each of us, and then not have to re-evaluate for 5 or 10 years. But when I actually started gathering quotes, I realized that 1) a higher-than-needed amount of coverage was a pretty big monthly expense (looks like $200-300 for both of us – doable but not pleasant) and 2) the price scales nearly linearly with death benefit (i.e., $2M of death benefit is close to twice as expensive as $1M).
Even before I brought this data into my discussion with Kyle, he objected to the idea of buying 10+ times yearly salary of coverage. Basically, I was thinking of insurance as a way to (nearly) replace the dead spouse's income to the family, while Kyle was thinking of it as getting-back-on-your feet money that would only last a few years until the surviving family adjusted. When I tried to point him to independent sources or suggest that we should see a financial planner, he said that any sources from within the financial industry (even those not directly selling insurance) were biased toward overbuying. (Can you tell I married a confirmed skeptic? 😉 )
I'm confident that with some additional research we'll be able to reconcile our views and also calculate the amount of insurance we want to buy. But before we jump into that process, I want to hear from you about how much life insurance you own (if any), how you calculated that amount, and how the amount you own has changed over time (if it has).
Why do you or do you not currently own life insurance? How did you determine the amount of insurance to buy? How has your coverage level changed as your life has evolved?
photo by Flickr user Simon Powell and used under CC by 2.0.
Filed under: insurance · Tags: life insurance