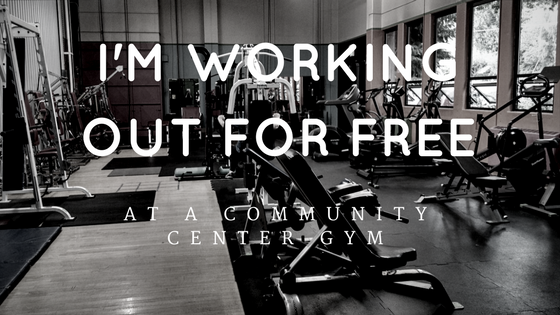 A couple months ago, my PCP "prescribed" me a Whole30 and lifting heavy weights, and I was eager to comply. Kyle and I embarked on our Whole30 in mid-July (and have largely continued since officially completing it), and I started searching for a gym to join. (It didn't seem feasible to buy the equipment I needed to continue working out at home.)
At first, I thought that I would prefer to work out during the day when I'm caring for DPR as opposed to the mornings/evenings, which are my primary work time. Therefore, I looked for gyms that provided high-quality childcare for infants/toddlers.
My online and Yelp searches led me to complete a 7-day free trial with the local network of YMCAs. While I was happy with the gym facilities and the childcare, the closest location was approximately 20-25 minutes away without traffic (and once traffic was so terrible that I turned around after 45 minutes/3 miles). The price was also quite high ($109/mo), and given the distance I wasn't confident that I would use the membership to its fullest.
Next, I considered two closer gyms, one that didn't offer childcare but had a good, tiered price ($39/mo), and one that offered childcare but was nearly as expensive as the YMCA. I was growing discouraged that I would find a good solution.
Thankfully, throughout this time I was also talking with my local friends about my search, and one of them recommended that I check out the community center in her neighborhood (adjacent to mine). I had been saying that all I really wanted was a weight room and it would be nice to not pay for all the cardio equipment, classes, training, pools, and locker rooms that many gyms offer. Well, the community center she recommended offered a very basic weight room with a few cardio machines. However, it lacked a squat rack, which was vital to my workouts.
I learned when I visited that the community centers used to charge a $3 drop-in fee for every visit to their fitness rooms and other types of programming, but the fee had recently been eliminated. I talked with an employee at that community center, and she recommended a couple other community centers in nearby neighborhoods that had more complete weight rooms. (The community center in my neighborhood, which Kyle and I toured when we first moved to Seattle, doesn't have a weight room, so I didn't realize that it was something most other community centers offered.)
My next visit was to a community center that is less than a 10-minute drive from my home. The equipment was old and a bit weird (pneumatic weight machines?!) but totally adequate for my planned workouts. Even though I have to go to the gym in the evenings (based on the hours it's open and the hours Kyle is home), it's only about 45 minutes door-to-door to get a full workout in! I think it's worth it to take a little time out of my evenings so that I don't have to pay for a gym membership/childcare.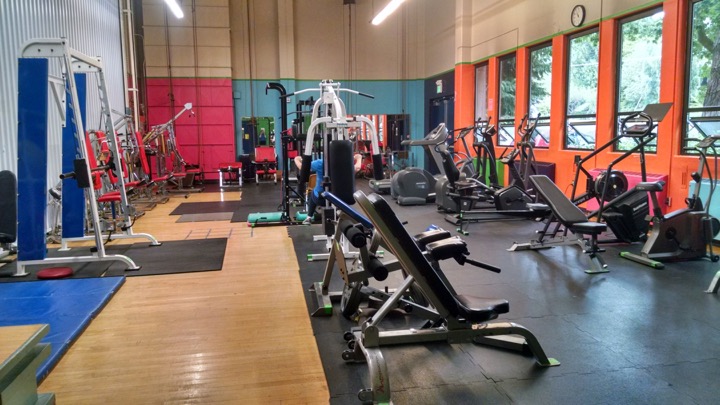 I've been going to the gym I settled on for a few weeks now and it's been great! Because I have such limited hours when I can work out (approximately a 2.5-hour window three times per week), I can't tell myself I'll go later/tomorrow, which means I've been quite consistent in my attendance. The maximum number of people I've ever seen in the weight room at once was five, and on a few occasions I've been the only one, which is wonderful.
Cheers to the Seattle Community Centers for offering gym access for free! I only wish their website was easier to navigate; perhaps I would have discovered this benefit months ago.
Are there any opportunities in your city to use workout equipment or take exercise classes for free?
Filed under: frugality · Tags: gym, gym membership, workouts