There is a certain theme that comes up cyclically in reporting on personal finance issues: it's better to spend your money on experiences rather than things. Sometimes this assertion is backed up by studies and sometimes not. The basic point is that experiences give you a great time and leave you with wonderful lasting memories, while the enjoyment you receive from stuff is rather fleeting and it just rots in your closet/garage/storage unit. Actually, phrased that way, it's almost counterintuitive that experiences are supposed to be lasting and stuff is ephemeral.
This idea didn't bother me too much the first 25 times I heard it. I liked it, really. I wasn't buying too much stuff just for the reason of frugality, and we were doing a lot of domestic travel to weddings that we really valued attending, so the idea seemed to support our lifestyle choices at the time. But Kyle never bought into the idea, or at least the interpretation of it that you should spend all your money on traveling instead of buying things. Now I'm coming around to his side.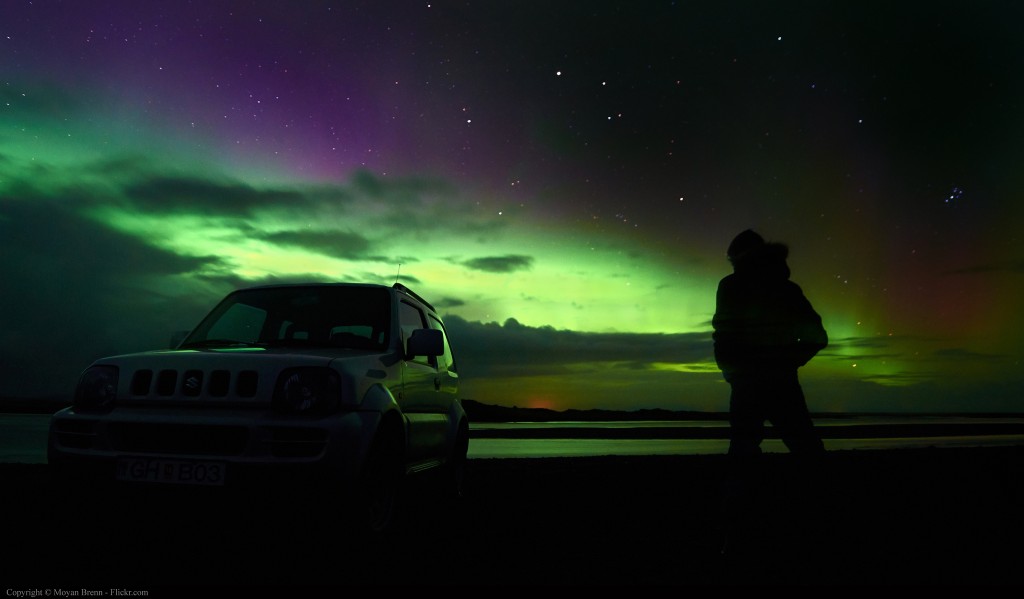 My response to this idea now is: things are experiences. That is, your whole life is a series of experiences, most of which involve some degree of interaction with things. Your memories of experiences are impactful because they are out of your routine and probably quite fun. A short period of time is likely to have an outsized impact on your memory. But that, in my opinion, does not necessarily outweigh the memories you make from your daily routine. Those will affect your daily moods, your relationships, your productivity, etc.
To the degree that you buy something, use it once and never interact with it again, yes, that is probably a very low-utility use of money. But the stuff that you use on a daily or at least regular basis does have an impact of your life – a positive impact for high or sufficient quality and a negative impact for too-low quality.
Nothing I've ever bought has better illustrated this idea for me than my computer choices. I had a very, very bad experience with a Dell laptop in college. (Class of 2007, you know what I'm talking about.) I put up with this terrible computer for 3.5 years, and when it finally kicked the bucket I bought a Mac. It was the most incredible breath of fresh air I've ever experienced over a thing. I've been a Mac user ever since and very happy with my decision to spend more to have a computer that consistently works very well. This choice makes me happier on a daily basis as I use my laptop for hours every day – way, way happier than going on an extra short trip once every three years. (This isn't to start a Mac vs. PC debate! Kyle is an anti-Apple person, despite the fact that two of his four electronics currently in use are Apple products. And I have an Android phone. It's really just the laptop for me.)
I'm sure there are other great examples of times when spending money on stuff is really, really worthwhile. We have a great mattress, for example. I slept on an air mattress for 2.5 years when I was too broke to buy a bed, and while that was certainly serviceable and I would make that choice again, it is much nicer (and warmer!) to have a real mattress. Hey, you spend a third of your life (ideally) in bed – it's an important piece of stuff! Other examples might be: an investment piece of clothing or flexible and functional shoes, a reliable car, higher housing cost for a shorter commute, or healthy food.
The great stuff really could be anything that positively impacts your quality of life, not even necessarily something expensive. My car, for example, is old enough that a mechanic told us we shouldn't put $1,000 of work into, yet it's running great now with no issues and I love it. The point is that all stuff translates into experiences, and when you use the stuff regularly the cost per use can become very worthwhile.
The flip side is that not all experiences are mind-blowingly amazing and worth the money. For example, our honeymoon in Belize overall was an awesome experience, but I was a bit disappointed in the beaches (I should have learned more about the local ecology to modulate my expectations), and the condo we stayed in the first night at the beach had ants in the bed. Kyle and I also recently chose not to go to Indianapolis to watch our university's men's basketball team win the NCAA national championship. (Of course, that winning looked like a long shot a week in advance factored into our decision!) We calculated the cost for the 3-day trip and considered how far away our seats would be from the court, the fact that none of our friends were going, and how we would have to travel separately, and decided that the experience wouldn't be fun enough to justify spending that kind of money on. (We asked ourselves, 'Do we really want to go or do we just want to be able to say we were there?' and realized it was more the latter.) We will instead use that money for an experience of higher value like a longer vacation or, possibly, some great stuff.
I don't want to totally reverse the experiences are better than stuff idea. I just think it's important to remember that not all experiences are uniformly awesome and not all stuff is invariably wasteful. It depends on both the quality of the experience and for how long it impacts you, whether in your memory or your day-to-day life. I'm sure there are people who truly value only experiences and people who truly value only stuff, but most of us will land somewhere in the middle of that spectrum. We have to navigate the calculation of how much value stuff will bring to our lives vs. its cost and how much value an experience will bring to our lives vs. its cost. The decisions we make on how to allocate our money are never black and white.
Do you tend more toward preferring quality stuff you use regularly or wonderful, short-term experiences? What stuff have you been really glad you bought? Is there any PF wisdom that grates on you?
photo by Moyan Brenn
Filed under: choices, spending · Tags: experiences, stuff, things