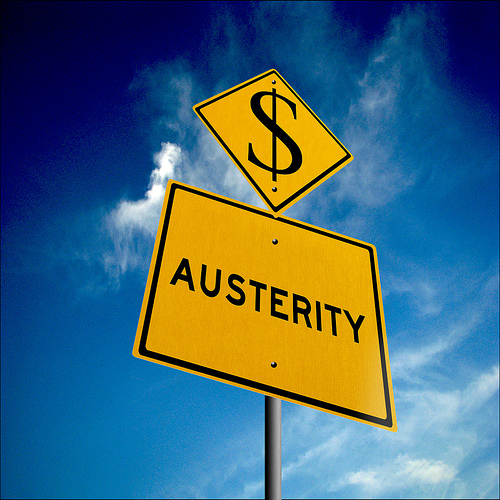 My definition of frugality: Not buying things.
Kyle's definition of frugality: Getting good deals.
Kyle is excellent at researching products he wants to find the best quality for the best price.  On the other hand, he remarked to me last week (and I'm not sure if this was a compliment) "You never want anything!  How do you never want anything?"  (He meant stuff-wise – I want to spend plenty of money on experiences.)
We don't have a whole lot of conflict because of our differences, but rather I think our distinct definitions of frugality synergize to making us a frugal couple by any definition – or very possibly a cheap one.  I deny or delay purchases that are not real needs and Kyle makes sure we get a good price when we do purchase something, which is something I neglect when I cave in and buy.  (And very occasionally all that gets thrown out the window.)
What's your definition of frugal?  How well do you and your significant other fit it?
photo from 401K
Filed under: frugality, marriage · Tags: delayed gratification, frugality, marriage, opinion