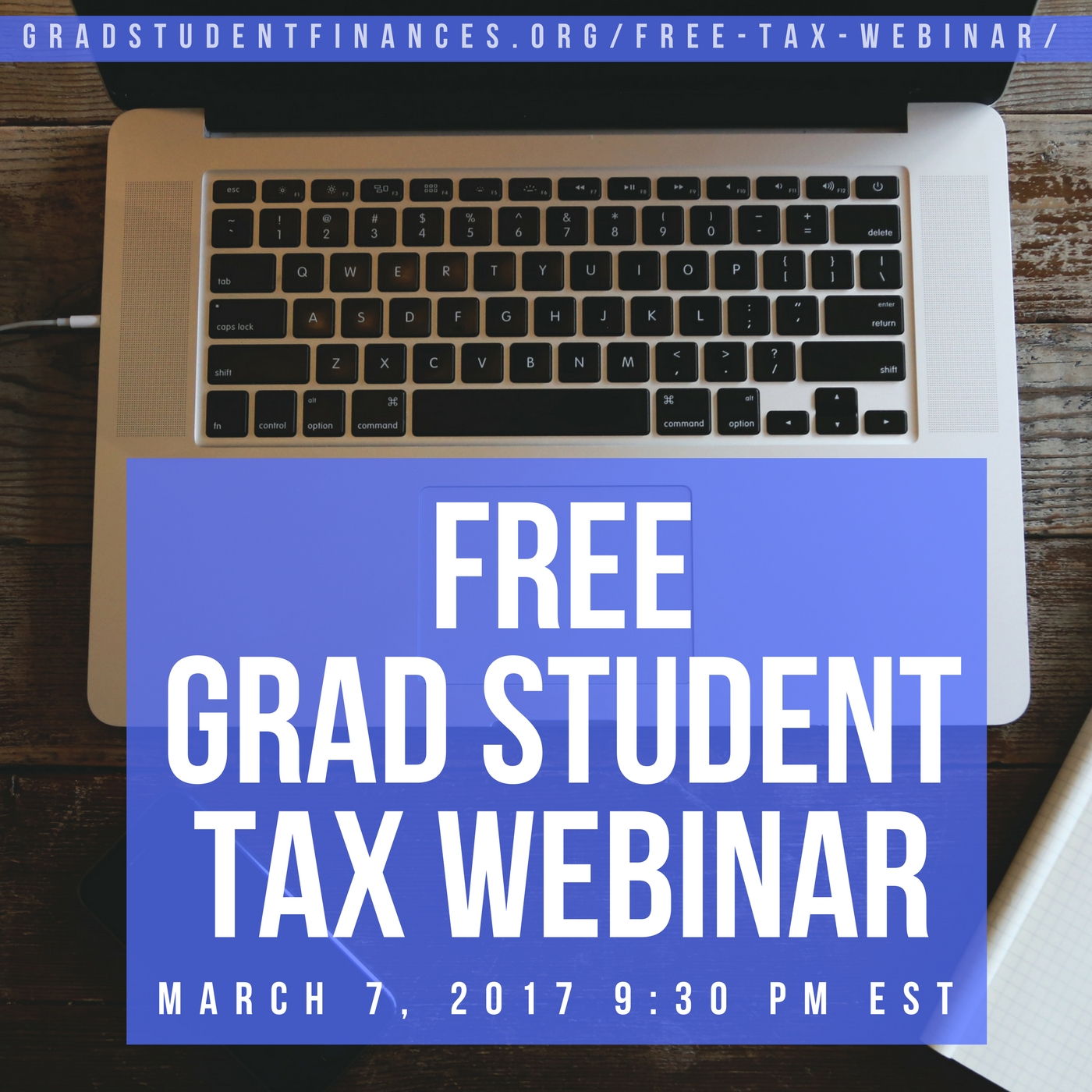 Update February 2017: I have updated and expanded this post into an entire section of Grad Student Finances. Read the entire 2016 grad student tax guide, jump to the step-by-step instructions for entering grad student income of various types into TurboTax, or go directly to the equivalent of this post on entering 1099-MISC fellowship income into TurboTax.
This post is a step-by-step guide to show you how you can enter 1099-MISC box 3 income and withholdings that you received for your graduate school fellowship stipend into the free version of TurboTax (2014 edition).  If you have ever tried this before, you know that it can be a frustrating process because the straightforward approach does not work!
A Few Words of Caution and Disclaimers
1) I have no financial degrees or certifications and I'm not a tax expert.  I'm just a PhD student who is wrestling with 1099-MISC income and has enough interest to devote time to figuring out how report it.  Please use your own judgment as to whether or not to take my suggestions.  These screenshots came from when I was preparing our tax return, so please ignore stray numbers!
2) I actually don't think it's a great idea to use only tax software to prepare your taxes – particularly the free versions, which have limited capabilities.  I think you're much better off investing some time into understanding how to fill out the 1040 and related forms without depending on software. If you have 1099-MISC box 3 income and take the standard deduction, I'd wager that it's far easier to just prepare you taxes by hand than to force tax software to do what you need it to, because for whatever reason our fellowship-as-stipend situation is not one that the tax software thinks exists.
3) This guide is not mean to be all-encompassing of how to prepare an entire tax return or even how to enter all your scholarship income.  It very narrowly discusses entering 1099-MISC income (or income not reported on any tax forms).  For a more complete picture, please see the tax section of a university website I helped develop for other common types of income for graduate students and how to calculate your net fellowship income received (all fellowship/scholarship income minus all qualified expenses).
Now on to the guide!  TurboTax is a very popular tax software and you can get your return to properly reflect your 1099-MISC income and withholdings, but there are some pitfalls you must avoid.  You will see my emphasis in the images in purple.
What You Should Be Able to Do But Can't
The straightforward approach to entering your 1099-MISC box 3 income and withholdings into TurboTax is not fruitful.
You should be able to go straight to the 1099-MISC income section and import the form.
TurboTax doesn't recognize fellowship income as a reason for receiving a 1099-MISC.
TurboTax forces you to explain why you received 1099-MISC box 3 income (when you fill out the return yourself it doesn't try to prevent you from doing this!).
No truthful answer is satisfying to TurboTax.
Ultimately, TurboTax asks you to upgrade.
Basically, as soon as you tell TurboTax that you want to enter 1099-MISC box 3 income, it tries to trap you into admitting that you are self-employed, which as a grad student you are not (almost always).  If you indicate in any way that this is self-employment/independent contractor, TurboTax will ask you to upgrade from the free version and then probably try to sign you up for a bunch of taxes you don't actually owe.  I tried a few combinations of truthful and not-so-truthful answers before giving up on the straightforward strategy.
That's enough of what doesn't work!  Here's what you can do to successfully enter your 1099-MISC fellowship income and withholdings.
How to Enter Your 1099-MISC Fellowship Income and Withholdings
1) Enter Your Income
Go to the Deductions and Credits section and Start the Expenses and Scholarships section.
This is the first screen you will come to.
You have to enter a bunch of info about your school and yourself.  (I did not have a 1098-T this year so I said "no" to that question and I'm not sure how this would play out if you had to enter both a 1098-T and a 1099-MISC.)  If you have any expenses from your degree, certainly enter them.
Finally, you get to the relevant screen!  Say "Yes" to having a fellowship and then enter your fellowship income (from your 1099-MISC box 3) into the appropriate field.
Now TurboTax knows about your income, but unfortunately you have to go elsewhere to enter the tax you had withheld (the entire reason you received the 1099-MISC in the first place!).  Wouldn't this be more straightforward if it just let you enter the 1099-MISC with box 3?
(If you received a stipend but no official tax forms, you likely had fellowship income with no income taxes withheld.  My university and some external fellowships send out a "courtesy letter" in this case, which states that your income was X but they cannot guide you in how to file your taxes.  If you can't offset that income with qualified educational expenses such as tuition, it is taxable.  You simply follow step 1 of this guide to enter the income but can skip step 2 because you did not have any tax withheld.)
2) Enter Your Withholdings
To tell TurboTax about the income tax you had withheld from you fellowship, as reported on your 1099-MISC, scroll down in the main list in the Deductions and Credits section to Estimates and Other Taxes Paid and click on Other Income Taxes.
Scroll down to the last section and under Other Income Taxes Paid in 2013 choose Withholding not already entered on a W-2 or 1099.
Then just enter the withholding from your 1099-MISC box 4.
What the End Result Should Be
According to Publication 970 p. 6, you should report your fellowship income on line 7 of your 1040 (or line 1 of your 1040EZ or line 7 of your 1040A).  You should note the letters "SCH" for scholarship and the amount of the scholarship next to it.
From the 1040 instructions p. 21: "The following types of income must also be included in the total on line 7… Scholarship and fellowship grants not reported on Form W-2.  Also, enter "SCH" and the amount on the dotted line next to line 7.  However, if you were a degree candidate, include on line 7 only the amounts you used for expenses other than tuition and course-related expenses.  For example, amounts used for room, board, and travel must be reported on line 7."
This was the end result on the 1040 A TurboTax prepared for me.
What the End Result Should Not Be
Easily the biggest pitfall in trying to report 1099-MISC box 3 fellowship income is to accidentally say that you are self-employed.  If you follow the guide above that won't happen, but if you are preparing your taxes yourself or outsourcing the work to someone else, just make sure you don't go down that rabbit hole.  If you accidentally say you are self-employed you will pay lots of extra taxes that you don't owe!
Another way people have found to get 1099-MISC box 3 fellowship income into TurboTax is to report it as gambling income.  The numbers will turn out correctly, but instead of the desired "SCH" label, you will have a "G" label.
I hope this guide was helpful for you!  In the next couple weeks I will prepare similar guides for TaxACT Free Federal Tax Return for Everyone!
and possibly also H&R Block Software
and TaxSlayer (affiliate links).
If you found this guide helpful and want to use TurboTax to prepare your tax return, I would really appreciate it if you would use my link below to sign up for it – the blog will earn a small commission!  Thanks!
Did this strategy work for you in entering your 1099-MISC box 3 fellowship income and withholdings into TurboTax?  What are alternative methods you have used?  Have you ever had to bend the truth to force tax software to come to the right conclusions?
Filed under: grad school, taxes · Tags: 1099-MISC, fellowship, grad school, stipend, TurboTax