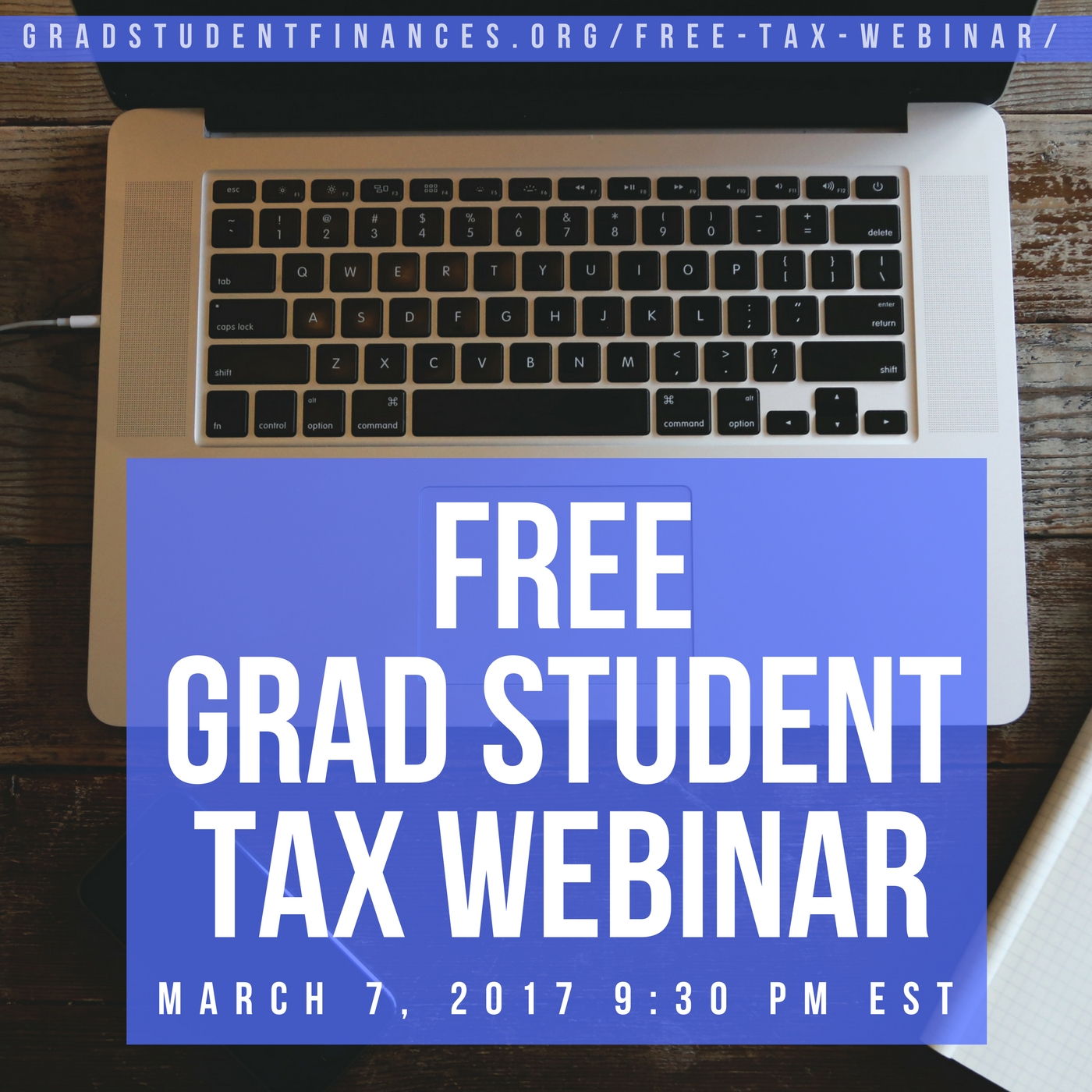 I think that one of the most confusing points regarding grad student taxes is the nature of the "courtesy letter."  I have personally never received one from my university or funding agency but I know many students in my lab, department, and university who have.  You may not even be sure what you have received is a "courtesy letter" at all, but I'll let you in on a few of it likely characteristics:
It's confusingly worded.
It looks university/funding agency-official but not IRS-official.
It avoids making a definitive statement regarding whether or not you owe income taxes.
It may tell you that your income is not being reported to the IRS by the issuing body.
Basically, it's a letter from your university or funding agency that tells you how much money they've given you over the course of the year, but leaves it open to your interpretation whether or not you need to report your income to the IRS or pay income tax.  I know several students who have read the letter and interpreted it as saying that they do not owe income taxes on their stipends, but that is not the case.
Here is the text of a courtesy letter my friend received from his funding agency (emphasis mine).  I actually think that this letter does a decent job of explaining the situation if you are familiar with the specialized vocabulary.
"As a _____ Fellow, your award is considered income from a non-compensatory fellowship or scholarship. Although [we are] not able to provide tax advice, the following is general information to help you comply with U.S. Internal Revenue Service (IRS) requirements. When personal services are not provided as a condition for an award, the IRS generally takes the position that grant awards are not subject to self-employment taxes, and [we are] not required to report payments on IRS Form W-2 or 1099-MISC. Accordingly, [we] did not withhold income or social security tax, and will not send you an official tax form…
"Please note that you may be subject to state and local taxes in addition to the federal income tax discussed in this memo. It is your responsibility to determine your individual tax liability."
And this is another courtesy letter issued by my university.  It manages to say even less and includes a double negative!
After discussing courtesy letters in detail with an administer at my university, I have a good understanding of the circumstance in which my university would issue a courtesy letter.  While I can't guarantee that your university or funding agency uses them the same way, I think it's a good starting point for your tax-related research.
My university issues a courtesy letter when it has paid a student's stipend with a fellowship through payroll and the student has not set up income tax withholdings.  1099-MISC box 3 income and courtesy letter income are from the same type of source, a fellowship or scholarship, but in the case of the 1099-MISC the student has had taxes withheld.  Receiving 1099-MISC or courtesy letter income, at least at my university, means that the student is being paid through the non-compensatory payroll system.  If the student were paid through the compensatory payroll system, she would receive a W-2.  (Compensatory payroll is associated with being an employee, though I would certainly say that grad students receiving W-2s are still more "student" than "employee."  Compensatory means you are being compensated for your work, whereas non-compensatory or fellowship income means you are being paid for… being you, apparently.  This hearkens back to the earned income debate.)
My partner and I put together a guide for calculating grad student income, which can be very confusing as many students have stipend income (could be compensatory/W-2 or non-compensatory/1099-MISC/courtesy letter) as well as income that pays their tuition (likely scholarship/fellowship).  The take-home point, though, is 1) you have to file an income tax return and 2) if you received income that you didn't have to use for qualified tuition and fees, it's almost certainly going to be taxed.
If you received a courtesy letter, it's totally understandable that you would be puzzled by its implications for your taxes.  Since you aren't having income tax withheld, you probably should have been filing quarterly estimated taxes.  I recommend that you set up withholdings from each paycheck so that you don't have to file estimated taxes or owe a bunch of money and fines at the end of the year.
Have you ever received a courtesy letter and did you understand it?  Does you university or funding agency issue courtesy letters for non-comp fellowship pay when there is no withholding like mine does?  Would you rather receive a courtesy letter or nothing whatsoever?
photo from Free Digital Photos 
Filed under: grad school, taxes · Tags: 1099-MISC, courtesy letter, fellowship, funding agency, income taxes, non-compensatory, scholarship, university