This was a humdrum month for us financially, except for overspending in some of our variable budget categories. We have basically just been working our new Seattle routine. The weather is definitely changing for the better; February was much warmer than January, and there are sunny and non-rainy days from time to time.
We finished filling up our 2015 Roth IRAs this month – earliest ever! From now until April 15-ish we're putting our retirement money in my 2015 individual Roth 401(k).
We still haven't received all our tax forms; the forms from our employers earlier in 2015 haven't caught up with our move yet. (While we remembered to change our addresses on all our financial accounts and such, I didn't update mine with my fellowship "employer" and the update Kyle sent his postdoc employer wasn't processed.) I have a handle on my net business income and documentation (definitely the most complicated part), but we haven't drafted our personal taxes yet. I'm pretty sure we'll have to pay more to the federal government and probably North Carolina, but I'm hoping we'll still be able to give ourselves a 'refund' from our self-withholding savings account.
Sources of Income
Our budget is based on Kyle's income alone. The discretionary portion of my contractor income went into our savings account. I didn't pay myself from my business in February; I'll pay myself once more for the remainder of my 2015 net income after we finalize our taxes.
Percentage-Based Budgeting
From Kyle's net pay, we set aside/transfer:
18% toward retirement
10% for our tithe
Monthly Budget
Our food spending this month was kind of a fail on all accounts!
Regular Expenses
Rent $1375 ($1375 budgeted)
Water/Sewer/Garbage $120 ($120 budgeted)
Phones $61.57 ($65 budgeted): Republic Wireless for me and Cricket Wireless for Kyle!
Internet $44.99 ($45 budgeted)
Netflix $21.90 ($22 budgeted)
Student Loan $98.32 ($99 budgeted)
Variable Expenses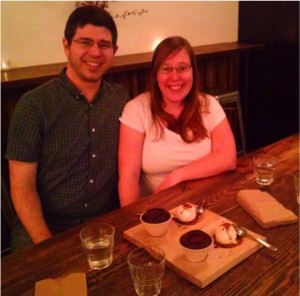 Transit $38.98 ($50 budgeted): We filled up our car with gas twice and paid for parking five times (thankfully only a dollar or two each time!).
Power $0 ($50 budgeted): Off month for our power bill.
Groceries $606.77 ($500 budgeted): $600/month was our grocery budget last fall but I've really been trying to keep it under $500 this spring. It looks like we failed this month! I'm not really sure why, but I'm hopeful for more restrained spending next month.
Restaurants $152.54 ($100 budgeted): We ate out twice this month with friends (picked up the check once). Kyle is on a search for his go-to Mexican restaurant here in Seattle, so both places were Mexican (plus dessert after one meal).
Irregular Expenses
In total, we are allocating $950 per month (on average) to spend across five categories.
This month, we spent:
Cars $313.85: Six months of car insurance for our one car in Seattle.
Travel $0
Gifts $0
Appearance $0
Electronics $0
Miscellaneous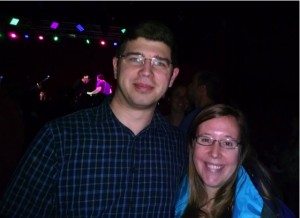 Our available miscellaneous money this month was $55.88. We spent $75.25, broken down as:
$25 on a health insurance co-pay
$0.50 for a library late fine
$30 on concert tickets
$19.75 on expenses related to selling our second car in Durham (notary services and shipping)
Bottom Line(s)
Monthly: Spent $2,520.07 of $2,426 budgeted – over!
Irregular: Spent $313.85 of $950 budgeted – under!
Miscellaneous: Spent $75.25 of $55.88 budgeted – over!
This month, we spent $2,909.17 of $3,431.88 available. We were saved by our low spending on irregular expenses!
The irregular expenses aspect of our budget still sorely needs updating. We're not spending as much as I anticipated (6 months into his new job, Kyle still hasn't bought the new desktop I've promised him for years) when I first laid out our new irregular expenses. I'd rather funnel some more money into our emergency fund/general savings.
What do you do to rein in your food spending when you overdo it? Have you prepared or filed your tax return yet?
Filed under: month in review · Tags: food spending, taxes