I enjoy reading other PF bloggers' monthly reports on their net worth progress, whether they use real numbers or percentage increases.  I haven't so far written a net worth post or series for us and as of now I don't plan to.  I just don't see how it would be interesting or informative in our situation.  So I'll bore you with one post instead of with a series.
Here are the components that contribute to our net worth:
assets
checking accounts
targeted savings accounts, nest egg, and emergency fund
CD for student loans
investment accounts for student loans
Roth IRAs
cars, engagement ring, miscellaneous property
liabilities
credit cards (paid off monthly)
student loans
Our checking accounts cycle between $0 and $4,000 each month and the credit cards are paid off by the end of each month (usually three times per month).  Our targeted savings accounts in theory are just savings for future spending so they don't really count, and the balances in our emergency fund and nest egg are static right now.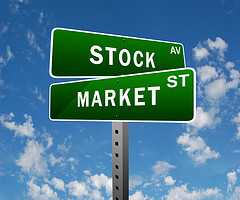 We invested the money we saved to pay off my student loans so the balances are basically just subject to what the various markets are up to.  We contribute a fixed amount every month to our Roth IRAs so those balances increase linearly plus or minus the effect of the stock market.
We don't have any property to speak of.  Two 10-year-old used cars, some rings, computers, and various other things we aren't interested in selling.
So our cash situation is pretty stable month-to-month in theory, and the only part of our account structure with any kind of slope is our investments.  But I can just log in to my Vanguard account to check on that whole situation and I don't need to do any additional sums or whatever.  If I want to be really lazy, I can just check up on that day's market moves and have a good idea.  Our cars are depreciating but probably not super fast – also boring.  We don't have any net worth goals or anything that we're trying to reach at this moment.  We are satisfied with our current savings rates and are just trying to keep going like this until Kyle graduates in a year-ish.  So if you want to know how our net worth is changing, a small portion of it tracks the markets and the rest stays the same unless we make a bunch of major purchases all at once from our savings accounts.  :/
Do you think I should keep up with my net worth even though I believe it can be easily tracked just through Vanguard/the news?  What is the most exciting or volatile category in your net worth calculation?  Am I missing the point?
photo from 401K
Filed under: net worth, savings, stock market · Tags: assets, budget, debt, investments, liabilities, net worth, student loans, tracking, Vanguard, why