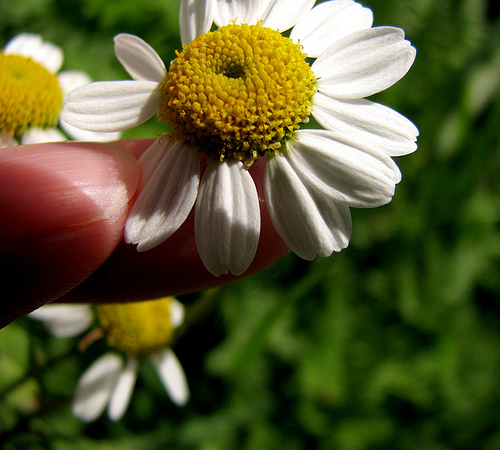 OK fine, we're not debt-free! … technically. Upon graduation from college, I had a little over $17,000 in student loans, which immediately went into deferment and will stay deferred until I graduate with my PhD. (During a deferment period, no payments are due.) All but $1000 of the loans were subsidized (not accruing interest), and I paid off the unsubsidized loan within a few months of graduating. So my debt balance stands, unchanging and undue (yet), at about $16,000. Not a huge amount compared to others but nothing to sneeze at, either.
Through some kind of mystery (how he accumulated the money) and magic (how the money didn't get spent on our wedding), my husband was both willing and able to pay off my student loans in full after we were married!
But then we got stuck in a debate cycle. If we paid off the loans immediately, we would be completely debt-free, which in addition to being amazing and brag-worthy (as I'm sure any PF enthusiast would understand!) is much more secure. However, if we invested the cash, we could get a little work out of our money before the loans came due. The danger in that approach is that we might end up losing part of the money, either to a bad investment or to ourselves because of an emergency.
It took a year of back-and-forth, but we finally decided to invest the money. About 40% of it is in a CD, about 30% is in low-risk mutual funds, 20% is in moderate-risk mutual funds, and 10% is in high-risk ETFs. This is all completely on top of our emergency fund, other cash savings, and retirement accounts. We know that is a riskier allocation than many would advise, but we have confidence that the economy is not entering a double-dip recession and in our own ability to generate the income to repay the loans should some disaster befall our accounts.
I hope you can see why I'm conflicted when posed the question "Do you have any debt?" Yes, we do – but it's sort of frozen in time. And we could pay it off if we wanted to, but we're trying to earn a little bit of a return first. It's a rather complicated answer.
Do you think I should stick with "yes, we have student loans" and leave it there? What would you have done/did you do when faced with our decision? Do you invest in the market with any money you need in the near-term?
photo from *BlueMoon
Filed under: debt, investing · Tags: debt free, student loans