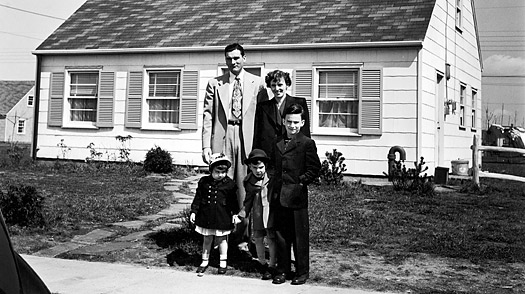 My thoughts today might turn out to be offensive to some of my readers.  I don't intend them that way and I don't have any specific people in mind.  I'm just reflecting on my own experiences, observations, stereotypes, and biases.  And I haven't done much research for this either, so it's certainly possible that you'll disagree with my assertions.
In the process of looking for apartments, Kyle and I toured one complex that isn't as nice (or as expensive) as where we currently live, in terms of how new the buildings were, how recently the appliances were updated, the quality of the construction, the available amenities, and that sort of thing.  I also noticed more families walking around, whereas my perception is that most of our current neighbors are grad students.  Of course, it was a much better price than what we're paying now and in a similar location.  I tried to picture myself living in one of those apartments and came to ask myself the question, "Do I want to view myself as the type of person who lives here, or in our current 'luxury apartment?'"
The fact is that our rent has gotten a little steep – if the increase goes through, about 25% of our gross pay – so income-wise I am the type of person who should live in the less-nice apartment complex, as much as I would prefer to believe I am the type of person to live in our current apartment.
I was raised in what appeared to be an upper-middle-class household and that is my self-identity.  Since my parents paid for a lot of their lifestyle with debt (or debt-to-selves), like many other Americans, I question whether or not their income is really in that class bracket.  Kyle, in contrast, was raised in what appeared to be a lower-middle-class household, while I believe his parents' income was high enough that they could have been upper-middle-class.  One of the other indicators of class that Kyle learned about from one of his college courses is what children do after school.  Middle class children tend to have a full schedule of activities – in my case, Girl Scouts, soccer, and tennis – while lower-class children tend to be watched by relatives – in Kyle's case, his grandfather, his cousin, or his mother.
We are a couple of young adults with self-images and future hopes of being upper-middle-class (once we finish our degrees we will be in "the one percent" education-wise), yet our income is probably more in the lower-middle-class/working-class range.  I think we try to keep certain aspects of our lifestyle upper-middle (our apartment, frequent travel, saving for the future) while sacrificing other (our cars, rarely eating out, rarely buying clothes) so that we can make it all balance without going into debt.  And yet even through practicing all this frugality I don't like to admit to myself that I'm closer to lower class than upper, if you judge by income.
What is more important in identifying class – lifestyle, self-image, or income?  Does your self-identified class match your income?
photo from Time
Filed under: housing, personal, psychology