Kyle and I attended a seminar last week where a panel of postdocs/new faculty members gave advice on finding a postdoc position.  When they were talking about interviewing, one of them mentioned that the potential advisors he interviewed with tended to pay for either the flight or hotel expenses but not both.  The others on the panel concurred that only about half of their travel expenses were paid on average.
That was shocking to me!  When we interviewed for grad school, our flights, hotels, meals, and even alcohol were all paid for.  It seems so strange that interviewing for a lower position would be paid for while interviewing for a higher position may or may not be, but I guess it's the department vs. the individual advisor paying for the trips or whatever.
I hadn't counted on Kyle having to pay for travel expenses to whatever postdoc interviews he might have.  I mean, I knew we might have to spruce up his wardrobe a bit, but that's all.  Now we need to start saving for that possibility or at least psychologically prepare to take it out of our nest egg.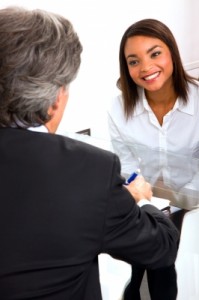 What other expenses might job-seekers encounter?
Appearance
I suppose ideally everyone should have an array of well-fitting professional clothing available for interviews, but as a post-bac and now grad student I can vouch that's not always the case.  Different types of employers also have different expectations of interview-appropriate clothing – I've worn from jeans and a sweater to a skirtsuit with hose.  There is definitely the possibility of having to add some items of clothing to your wardrobe for the purpose of interviewing – you might even need to get a nice haircut or add other personal grooming to your usual routine.
Travel
I rather assumed that all the positions we would apply for in the future would pay for travel based on our grad school interviewing process.  I interviewed for an internship last year and they flew me out and reimbursed for all my expenses – twice.  But I guess I was wrong!  So sometimes the interviewee does have to pay for travel, which can really add up for faraway job opportunities or if multiple visits were needed.
Missing Work
This job and my previous one both embraced and encouraged me to interview for my next positions so I didn't have any conflicts about having to take days off.  If you work hourly you'll directly lose wages for interviewing during hours you normally work, but even if you're salaried it will cost you vacation.  If you freelance or work for yourself you have to trade your potential earning hours for not only interviewing but searching for jobs.
Networking and Informational Interviewing
I don't like networking but I do love informational interviewing.  Participating in either one of these activities could lighten your wallet.  You might be taking contacts out for lunch or coffee or attending happy hours to meet new people in your field.  Kyle and I both actually met contacts recently at a social engagement so it's really worth it to put yourself (and a little cash) out there.
Professional Societies
Professional societies can help expand your network, pad your resume, or give you preference for a job, but they have associated fees.  I joined an engineering society to give myself a better chance of getting a fellowship and then never applied for it – oops.
Coaches and Counseling
I've taken some awesome personality and career prep tests through my university's career center and taken advantage of their resume review and mock interview services.  I think the services of a career coach or similar could be very beneficial but I'm sure they are pricy if you can't get them from your alma mater.
Have you paid for your own travel to interviews?  What expenses have you incurred as a job-seeker?  Do you save up for or cash flow interviewing expenses?
photo from Free Digital Photos
Filed under: career, spending, travel · Tags: business casual, career center, interviewing, professional societies, suit, travel