I write quite often on this blog about the virtue – nay, requirement – of living within your means.  Even though I am earning a salary that many would consider laughable for my education and experience, I am determined not only to live within my means but give and save as well.  I think everyone else should strive for this too – whatever your income, you shouldn't be running up debt for your living expenses.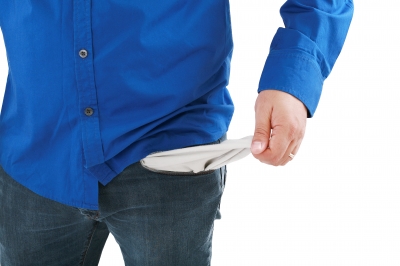 However, I know there are some situations when the means you have are simply not enough to live on, let alone save and give.  Ideally you would have savings for those times, but that's not usually the case for young adults.  As an extreme case, the vast majority of medical and law students have (next to) no income whatsoever and take out loans for both tuition and living expenses – obviously they don't have means to live within!  Other graduate students may not need to take out loans for their tuition and are even given stipends or fellowships, but that doesn't necessarily mean that the stipends are enough to live on.  Combine a possibly-insufficient stipend with a contract that states that no outside employment is permitted (like in my program) and some graduate student may really be scrambling to make ends meet.
This post is to help graduate students (and other low-income individuals) weigh out whether or not they are able to live on their expected/current income.  It's not often that PF bloggers consider how little money is necessary for living – no one wants to imagine himself living at the subsistence level.  Only people who are truly dedicated to minimizing debt will attempt these exercises.  Honestly, for those entering high-income professional fields like law, medicine, or business (with a graduate degree), I wouldn't be too fussed about living at a modest comfortable level even on debt.  For those without great prospects for high-paying careers post-degree, though, I think it's smart to avoid taking on debt even if it means being less comfortable during graduate school.
If I were given an offer letter and I wasn't sure if the stipend would be enough to cover my living expenses, this what I would think about:
External Exercises (Before Starting) – explore whether you are capable of living on the means provided
compare your income to your peers and low-income people in your city – What do they live on and what are their strategies?
compare your salary to the median income, living wage, and poverty level

If you are a single person and double your income approaches the median income for your city, it's very likely livable and there will be plenty of people around living similarly to learn from.
Even if your stipend is less than the living wage, you can probably still manage by having a roommate and being very frugal with food choices.
If your stipend is below the poverty level ($11,334 for the continental US) and you live in a moderate or expensive city, that's an indicator that your means will not be enough and you need to look for other sources of income.

build a budget off minimums in advance – Research your city before you commit to a lease – find the cheapest (reasonably safe) place to live and estimate your cost of food, utilities, and transport.  Add in whatever ongoing payments you might have.  If the sum approaches your stipend it's probably not possible to survive on it alone (and if it exceeds it, it's definitely not).
your income is uncertain/variable – If your stipend offer isn't guaranteed every semester or you are only paid during the school year, it's going to be more difficult to predict whether or not you'll be able to live on it for your entire tenure as a grad student.  Use your first semester to figure our your own minimum living expenses and save the rest so you have something for the leaner times.
Internal Indicators (In the Thick of It) – signs that you aren't able to live within your means
your credit card balances don't always get paid/are increasing
you can't seem to keep your emergency fund at $1k – something is always coming up
you don't give or save even though you really want to
you find yourself selling your possessions to pay your credit cards/avoid overdrafting
you can't afford health insurance
Signs that your lifestyle can be further deflated to fit within your means
you eat pre-prepared food (restaurants, take-out, frozen meals)
you live alone
you have an expensive car or other possessions
you have a pet
you have debt (you can't afford the payments!)
Obviously the exact figure that constitutes a living wage is specific to each city/university and individual and will change with time.  I feel fortunate that I haven't had to question whether or not my stipend provides me sufficient means to live.  I certainly understand if people choose not to live on a questionably-sufficient stipend if they expect a much higher salary post-graduation – I think it's a reasonable risk.  But I also admire those who strive as best they can to live on their stipends alone and I believe they are learning useful life lessons and building character.
Let's learn from each other: What internal or external indicators would you use to determine if you couldn't live on your means?  At what income level would you be forced to give up saving or giving?  Have you ever lived paycheck to paycheck and how did you stop?  Have you ever set up your lifestyle to cost as little as possible?
photo from Free Digital Photos
Filed under: budgeting, choices, debt, frugality, grad school · Tags: fellowship, grad student, living wage, poverty, stipend