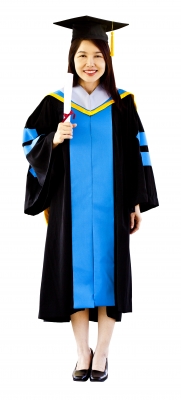 I recently found out that my family got kinda screwed over by the financial aid office at my college.  I don't know if my parents were mad about it at the time because they didn't discuss it with me – when my dad mentioned it to me over this last Thanksgiving he seemed pretty casual so I don't think they're still hurt about it.
I received one merit scholarship from my college for about 25% of the cost of tuition and room and board – so that's great.  But apparently there was another scholarship that my parents thought I should have received, again for 25% of the cost.  The scholarship was supposed to be given to all accepted students whose high school class ranks were in the top 10% and scored a 1450 on their SATs.  (Kyle confirmed these details.)
My SATs were high enough to qualify, but there was a problem with my class rank.  My high school did not rank its students.  This is a common practice among magnet schools – they want to foster a collaborative instead of competitive environment and they don't want to penalize the students with lower GPAs just for having qualified classmates.  Only the top couple percent of students in my school district gained admission to my high school, so I think it would be clear that in a typical, ranked environment my GPA would almost certainly have been in the top 10%.  I have even been told directly by admissions representatives at my college that they recruit heavily from my high school because they recognize its value.  Yet they did not award me the scholarship.
This attitude of my college to follow the letter of the qualifications (kind of – not to make an exception, at least) instead of the spirit (of recruiting top applicants) cost my parents about $40,000 plus interest.  That is just a mind-blowing sum!  I guess I'm not too mad about it because my parents were the ones paying the extra money, not me, and it happened so long ago.  I suppose it worked out well for the school, because I attended even without the additional scholarship.
I still love my alma mater and am very proud to be a graduate.  I wish they hadn't (IMO) overcharged my parents, but all the debt is paid now so I guess it's water under the bridge.
Have you ever experienced a major financial wrong/slight?  Do you still feel like a victim or have you moved past it?  Were you satisfied with the financial aid packages you were offered?
photo from Free Digital Photos
Filed under: college · Tags: class rank, financial aid, slights, student loans