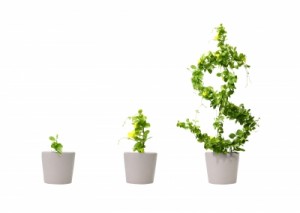 After Christmas this year, Kyle and I visited my parents' house for a couple days.  The looming fiscal cliff was still all over the news, and I opened the newspaper to an infographic on how the various tax brackets would be impacted by different proposals and so forth.  The taxpayers were divided into fifths: the bottom 20%, 2nd 20%, middle 20%, 4th 20%, and top "rich" 20%.  Kyle and I fall into the middle 20% of earners and my parents fall into the top 20% of earners.
My father looked at the infographic as well and objected to its phrasing.  He felt very strongly that the top 20% of earners shouldn't be labeled "rich."  I tried to point out to him that it was probably just a way to orient the reader to which segment represented the high earners and which segment represented the low earners, but he didn't want to hear it.  In his mind there was a huge difference between the top 20% of earners and "the 1%" and that just because one has a higher income does not mean that one is rich.
At the time, I didn't understand what he was making such a big deal about.  Objectively, his salary is in the top 20% of earners nationally – so what if someone labels that "rich?"  It's at least relatively rich.  But after reflecting on the episode, I think I can speculate on why he didn't want that label applied to his income bracket.  First, I think he has some negative connotations about the word rich (not sure what they are or where they come from) so he doesn't want to be called rich, and second he doesn't feel "rich" so the label seems inaccurate.
Why doesn't my father feel "rich" even with his high income?
Self-Identity
My father's family didn't have much money when he was growing up.  He got scholarships and worked blue-collar jobs as well to pay for college and grad school.  It probably wasn't until the last decade or so of his life that he became one of these relatively high earners, so his self-identity hasn't had time to change.
High Cost of Living
My parents live in the DC area, where both the median salary and the cost of living are quite high in comparison with the US as a whole.  These 20% tax bracket distinctions are for the nation, so even though my parents' income is high, 1) they have high living expenses and 2) most everyone they know has high incomes as well.  They might be objectively earning more when you look at the nation, but they probably aren't earning or saving particularly a lot when you consider their immediate surroundings, which is all we really do.
Income vs. Assets
When we speak about the 1% or the rich, we don't usually make a distinction between income and assets, but there is a huge functional difference.  A family with a high income has the potential to build up significant assets, but there are plenty of ways that income can be diverted before it gets to savings (such as a high cost of living).  A family with significant assets might not have a high wage but still live quite comfortably, either because they don't have to save/pay of debt or because they supplement their income with returns on invested assets.
Work and Struggle
Perhaps my father subconsciously believes that the rich don't have to work hard or worry about money, and because he hasn't reached that point, he can't be considered "rich" yet.  I think at relatively higher incomes, though, whether or not you consider that you are still struggling for money has more to do with personality than objective reality.
Why do you think some people have negative connotations with being called rich?  Would you consider yourself rich because of high income or high assets?  Which 20% are you in?
photo from Free Digital Photos
Filed under: psychology · Tags: high income earners, the 1%, the top 20%