In my observation, there are two totally reasonable approaches to budgeting:
top-down: decide where your money should go de novo without reference to your current spending i.e. percentage-based budgeting like the Balanced Money Formula (BMF)
bottom-up: observe where your money goes and create a budget reflecting that, perhaps with small tweaks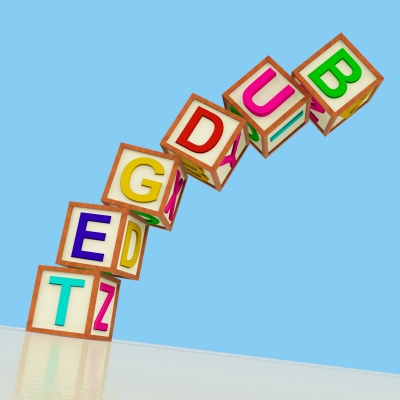 The bottom-up approach is the most straightforward for most people because, you know, they already have financial lives. They rent or have a mortgage, they eat, they pay relatively fixed utilities, and they have savings rates and debt repayments already set up. Perhaps they want to spend a bit less, so they track their spending and decide to cut back by 10 or 20% in some "want" categories to free up some cash for their goals. This doesn't mean that they will get anywhere near an ideal budget for their lifestyle or meet their goals in a timely fashion. They are letting their circumstances dictate their long-term financial lives.
The top-down approach really seems to be the superior method in terms of lifetime financial planning and feeling confident that you are meeting your goals while having a balanced approach that lets you spend guilt-free within your limits. However, it seems to me that the only way to implement a top-down approach in one fell swoop is at a point of drastic transition, for instance when moving to a new city for a job or when moving to a new home just after getting married and combining finances. Another downside is that lifestyle inflation will occur with a percentage-based budget (though obviously not outpacing income). Realistically also a "universally applicable" percentage-based formula like the BMF does not take into account the common speed bumps of high cost-of-living cities, low incomes, and high debt, or even the personal variation of wanting to save more or pay off debt more aggressively.
But I think that we can nevertheless all strive for a top-down budget (tailored for each of our situations) even while starting with a bottom-up approach. (If you are at a transition point like becoming independent from your parents for the first time or finally getting a post-grad "real job," take advantage and implement a top-down approach immediately!)
1. List your ideal top-down budget for your lifetime by percentages.
2. Develop a realistic top-down budget considering your balance sheet, where you live, and life stage. You may reference location-independent recommendations for giving (at least 10% for Christians, for example) and saving (at least 10-20% for the long-term, most likely), as well as your local market for housing prices and cost of living.
3. Write out a bottom-up budget if you don't already have one (i.e. just track your spending and average it over a few months).
4. Note the points of discrepancy between your top-down and bottom-up budgets and brainstorm ways you can alter your spending and savings rates to match your top-down tailored budget. You may need to
move to a cheaper apartment or refinance your mortgage
upgrade your home to save on utilities
eat at home more
5. Implement your plan in a temporally appropriate fashion. Although I prefer overnight change to gradual change (though others disagree), not every type of change is possible overnight – you may need to wait out your lease or learn to cook. You may even realize that you have an income problem but don't yet know how to make more money. But within a year, I'm sure that you can make great strides toward aligning if not completely align your bottom-up starting-point budget with your top-down budget. (If you have debt, you may need to make radical changes away from your ideal top-down budget to pay down debt more quickly so that you can eventually get closer to your top-down budget.)
In my post-college life, I started with a bottom-up approach, guided by some top-down recommendations for saving and debt load rates.  But since our wedding two years ago and our more recent move I feel that we're now in a sweet top-down budget place, taking into consideration our (relatively) low incomes, that we live a flight away from most of our loved ones, and that we have no kids and a flexible lifestyle. Upon our next transition, we will probably have a slightly shifted top-down budget given a (most likely) higher cost-of-living area and more targeted savings goals like for a house down payment.
Has your approach to budgeting been top-down, bottom-up, or both? Do you now have a budget that meets your top-down ideals? What shifts are on your horizon to get close to your top-down budget?
photo from Free Digital Photos
Filed under: budgeting, transitions · Tags: bottom-up, budgets, goals, top-down