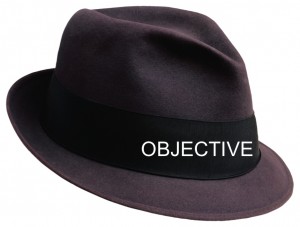 I've had a few people ask me for financial advice recently.  I really enjoy these conversations (though I start with "I'm not qualified in any way to give advice") – so much so that I decided to have one with myself.
There are plenty of shortfalls in our financial situation, but I've become inured to them.  We've lived with them for so long that we're blind.  So I decided to put on my Objective Hat and take a hard look at our situation.
Objection 1:  Why do you only have $1,289.12 in your emergency fund?!  Even three months' expenses would be $6k or so…  What would happen if one of you got kicked out of your program, or Kyle graduates without a job?
Objection 2: What exactly is your nest egg savings account for?  Is it a secondary emergency fund, a checking buffer, a short-term savings account, or for something long-term?
Objection 3: Why the heck do you have all these savings accounts?  Doesn't this get confusing?  How can you properly pull money for expenses as they come up?
Objection 4: Um, you might be saving too much for retirement.  Seriously, over 15%?  And you don't have cable, hang-dry your clothes, and "can't afford" to replace your six-year-old bathing suit?  Something is unbalanced here.
Objection 5: Your savings seems to be all for the very short-term and very long-term.  Don't you want to buy a house at some point – or even a car?
Objection 6: I think putting money you needed in 3 years into the stock market was too risky.  You should move more of it to CDs and money market funds.
Objection 7: … Do you even have clearly articulated financial goals??
The big question now is: Will we make any changes based on this assessment?  There are reasons these situations arose, of course, but they shouldn't matter now.  For instance, why can't we consolidate our nest egg into our emergency fund?  (Answer: Because then I wouldn't feel free to pull money out of it and I like having it as a buffer.)
What's your biggest financial blemish currently?  If you could choose one of these objections to correct first, which would it be?
Filed under: choices