Last week we discussed a tool used by some researchers to peg people on a tightwad-spendthrift (TW-ST) scale – please take the quiz and share your (and your spouse's) score on that post!  But considering this axis of my money personality made me wonder if people can change their tightwad-spendthrift status.
Obviously motivated people can change their behavior.  We particularly see this in people going bananas on their debt who go from spending money like water to throwing every extra dollar at their creditors.  But I wonder if at the end of that process, when the great external pressure to go against their nature has been lifted, if those people will stay tightwads or revert to their spendthrift behavior.  Likewise, some people have an unhealthy aversion to spending money despite familial and peer pressure to 'loosen up' and 'have some fun' – can those people shift to a healthy balance of saving and spending?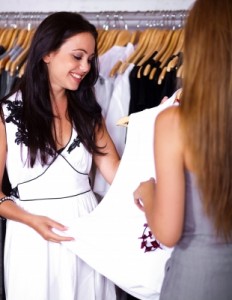 Sometimes I worry about this question, actually.  The spending behavior modeled for me when I was growing up was spendthrift and when I was dependent on my parents I didn't concern myself with cost at all.  I wasn't a prolific shopper but I definitely bought what I wanted at whatever price.  Now that I live on a pretty tight budget I'm very restrictive with my shopping and look for deals when I do decide to buy something.  But I am concerned that later in life when we have a better income I won't feel it necessary to be so careful and my TW-ST score will balloon from 12 to 18 or even into the 'spendthrift' category.  If this happens to me but not Kyle (who has always had 'unconflicted' models), we will likely experience much more marital strife around money in addition to having more difficulty balancing our budget and saving.
What's your experience with changing behavior vs. changing nature/personality?  If you had no external pressure, how would your score from last week shift?
photo from Free Digital Photos
Filed under: psychology · Tags: change, marriage, money personality, parents, spendthrift, tightwad