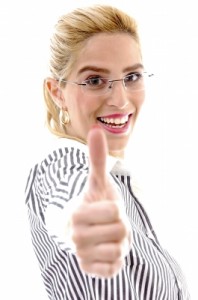 It's wonderful when a positive, self-beneficial act becomes automatic and even better when you enjoy or look forward to doing it!  Being frugal doesn't come naturally to me; I had to learn many of my current practices over time and fight against my upbringing.  My husband will attest that I'm certainly not frugal in all aspects of my spending!  But I'm so glad I started doing the activities that I list below because they have really enhanced my life, not only monetarily.
Cooking
I'm not a great cook and I didn't take to it easily, but the enjoyment I get from cooking has greatly increased in the past few years.  At first, I simply couldn't afford to eat without cooking (or, preparing) the majority of my meals so it was a necessity.  As I became more invested in my health, primarily through nutrition, cooking grew in importance as well as pleasure.  I'm so glad that the frugal choice perfectly dovetails with the healthy choice in terms of preparing my own food (now if only meat and vegetables were cheaper than grains!).
Date Nights In
I love spending time with Kyle, and as we are DINKs it doesn't matter much if we go out or stay in as we can be alone either way.  We had a wonderful date night last week when we cooked dinner together and then watched a movie from Netflix.  I often prefer to have a date night at home over going out as it's more relaxed and we can put our spending money toward travel instead – as long as we are intentional about spending time together and not on our computers.  Plus, date nights in are pants-optional!
Sharing a Car
Kyle and I have shared one car for nearly a year now!  We made the decision to become a one-car family after we realized that we didn't truly need our second vehicle and that it was expensive to maintain two cars for little reason.  Now we have all the kinks worked out, like how to get to two different activities at once and how the bus system works in our city.  I have been surprised by how much sharing one car has improved our relationship (I'm a quality time girl!) and our communication around money.
Online Banking
I've been a customer of online banks for over five years now, first with ING and now with Ally, and I have to say I've had a wonderful experience.  Not only are online banks cheaper than brick-and-mortar banks – free checking, no ATM fees, etc. – but in my experience they provide far better customer service.  Now that Ally has added smartphone check deposits, there is almost no reason to have a brick-and-mortar bank.  I was nervous about cutting the cord with BoA at first, but I let them go a few years ago and couldn't be happier having them out of my life!
Health Insurance Wellness Program
My health insurance company gives me gift cards for eating fruits and vegetables and working out.  That's great in itself, but I've discovered that this external motivation for tracking has helped me keep my own records up to snuff so that it's easy to transfer the information into the company's system.
Not Having Cable
I should clarify that I only like not having cable 8 months out of the year – I would really love to have it now through the end of March Madness!  But as we were considering adding cable during this period, I realized that I really like not having it.  I'm a sucker for TV so with cable available I tend to lose hours at a time.  At least with Netflix I have to make and active choice to start the next episode!
None of these activities has a huge impact on our bottom line, but added together they are not only helping us to spend less money but they are life-enhancers in other ways!
Which frugal habits do you really enjoy and which are like pulling teeth?  Do you enjoy the practices I listed?
photo from Free Digital Photos
Filed under: cars, checking, found money, frugality, insurance · Tags: cable, cooking, date nights, health insurance wellness programs, one-car household, online banking