January 14th, 2013 | 51 Comments
I feel very silly!  Here I am trying to set myself up as a reliable (but not professional!) source for information on the special PF situations graduate students find themselves in, particularly with respect to taxes, and I was overlooking something very obvious for years in my own finances!
This all started when I had a post idea about for what I wish I'd used my 2% payroll tax break (and asking you what you wish you'd done).  I wondered what we had done with that 2%, so I went back in the trends section in our mint account to see how our income/budget changed from the end of 2010 to the beginning of 2011.  I was surprised to find that our take-home pay actually decreased during that time, and only increased around the time of the year that we get our raises (September).  I figured something went wonky with our withholdings at that year transition since we had gotten married earlier in 2010, so I accessed my past pay stubs to directly check how the withholdings had changed.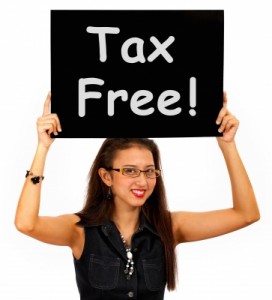 To my surprise, going back through my paystubs showed me that I haven't had withholdings taken from my stipend for Social Security or Medicare from my second year of grad school forward!  (I'm fairly confident they weren't taken out in the first year, either.)
How is it that I've never noticed that I'm not paying payroll taxes?!  I admit I almost never look at my pay stubs and that I pay nearly all my attention to budgeting our take-home pay and calculating percentages from our gross pay.  I've even mentioned payroll taxes here on the blog – I listed not paying them as an advantage to being paid with a 1099-MISC and I had a good exchange with a commenter (Joe) about whether it's better to be paid with a 1099-MISC or W-2 for investing purposes.  In both cases I thought/assumed that 1099-MISC recipients do not have to pay payroll taxes (because their income is not "earned") but W-2 recipients do.  How could I not have checked my own pay stubs to verify that I was having the payroll taxes withheld?  For goodness sakes, I even wrote a post about how our budget would change based on the resolution of the fiscal cliff, heavily assuming that we had experienced the payroll tax reduction!
I looked through Kyle's pay stubs as well, and, strangely, he had payroll taxes removed in July 2009 but not in a single month since then, and our current payroll system doesn't have records from before then.  So it seems that it might depend on how you're paid whether or not payroll taxes are withheld?  Or maybe that was a mistake?
I tried to Google the answer to this and the closest I got was and ehow article that stated "Graduate students working on a dissertation are exempt from FICA withholding. Students who work for an educational institution are exempt if their primary relationship with the institution is that of a student."  From that description it would seem that any PhD student would be exempt, but I knew I need to go straight to the source.
From the IRS website:
"FICA (Social Security and Medicare) taxes do not apply to service performed by students employed by a school, college or university where the student is pursuing a course of study. Whether the organization is a school, college or university depends on the organization's primary function. In addition, whether employees are students for this purpose requires examining the individual's employment relationship with the employer to determine if employment or education is predominant in the relationship."
My lay opinion is that we would always be "students" with respect to our universities, but my instincts have been wrong before with regard to why students receive stipends.  There are a few other documents that touch on this topic linked from the above page, but honestly I found them incredibly difficult to parse as they were notes/letters instead of the polished publications I normally read from the IRS.
Part of what made another one of these documents confusing was that they were trying to clarify previous statements.  For instance, they had said that an employee must be "enrolled and regularly attending classes" to qualify for the exemption.  My reaction was 'We don't take classes after our first couple years!'  But then it goes on to explain that "Traditional classroom activities are not the sole means of satisfying this requirement.  For example, research activities under the supervision of a faculty advisor necessary to complete the requirements for a Ph.D. degree may constitute classes within the meaning of section 3121(b)(10).  The frequency of these and similar activities determines whether an employee may be considered to be regularly attending classes."  So that makes it seem like the entire PhD process should qualify for exemption.
Thinking back to my work-study undergraduate days, I'm fairly sure I had FICA taxes withheld, but maybe that was because the services I performed were not directly in pursuit of my "course of study."  For instance, if a grad student is being paid for TAing, FICA probably would be withheld, since TAing isn't in direct pursuit of a degree, while RAing is (if enrolled).
I'm very confused and I think I'll pursue this further by talking with some administrators at my university.  But in any case it looks like we won't experience a reduction in take-home pay this month like virtually everyone else!
Can anyone shed some light on this situation?  When you were a student did you have payroll taxes withheld and for what kind of work (1099 MISC vs. W-2, fellowship vs. RA vs. TA)?  Why should students have an exemption from payroll taxes?  Do any non-students have exemptions?
photo from Free Digital Photos
Written by
Emily
Filed under: grad school, taxes · Tags: 1099-MISC, FICA, graduate students, medicare, payroll taxes, social security, W-2