Today's post is not going in the direction of showing you strategies for battling the "wants" that spring up after finding money.  Rather, I am just going to share the experiences and struggles that have emerged for us in the wake of receiving some monetary gifts this summer, particularly in terms of our joint money mindset.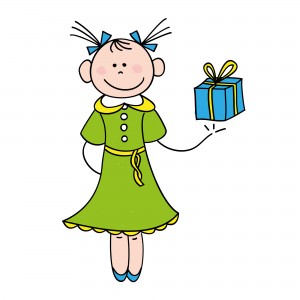 Kyle and I received a large gift for our second wedding anniversary in May, and this month we received/are expecting a similar amount of money in celebration of our birthdays.  We probably should have anticipated these gifts because they are the same as what we received last year, but we didn't.  Last summer, we had a plan for every speck of found money that came across our path – it was going into our Electronics savings account so that we could buy two new laptops on NC's tax-free weekend in August (which we did).  Probably the gifts didn't stick in my mind as a big source of agonizing because we had that plan in place.
This year, we don't have a specific plan for found money aside from putting it into general savings or maybe into our travel fund – nothing we're working intensely on.  So when the anniversary gift showed up in the mail, the wheels immediately started turning in Kyle's mind about what he could spend it on.  I managed to help him procrastinate his decision long enough to get the money into our general savings account, and it was a good thing we didn't spend it because it went right back out to pay our security deposit for our new place!
But Kyle's list of wants didn't go away when the gift money did and they just resurfaced when his birthday gift arrived.  In the same intervening couple of months, I noticed a few "nice to have" items pop into my mind, anticipating that next little infusion of cash.  Two months ago I didn't know I wanted this stuff but now I can't imagine not buying them in the near future.
Kyle's wants:
an audio interface – already purchased off eBay
a mic – already purchased off eBay
mic cords – he's shopping for these as I write
a Kindle – probably will do it now that he's written a clever little program to increase its utility
Emily's wants:
a smartphone – the company I want to use is still in beta; the plan itself is very cheap but I have to buy the phone up front
Insanity – probably used from craisglist, it's SO EXPENSIVE new!
I think the birthday money is going down a little differently than the anniversary money because half of it is named to be Kyle's and half of it (not received yet but anticipated, now that Kyle had received his) will be named to be mine, instead of all being ours from the get-go.  I talk a lot on this blog about how we have NO SEPARATE MONEY and that's true, but receiving these individual checks has made me think about this money more separately than I usually do.
Before we got married, Kyle bought toys for himself (electronics) every so often.  He was very responsible with his money, but after we got married we set up a few more goals for our family and there was much less room in the budget for these toys.  I want Kyle to be able to spend freely as much of his gift money as he wants as sort of a reward for denying himself so much more than is his natural inclination.  In this way, I want the money to feel like his to do what he wants with.  (And he has.  He's let me know before he bought two of his gifts already, but hasn't really asked for permission.)
My first instinct for my birthday gift is to put it into our savings, probably for travel, and be done with it.  But since Kyle is getting to spend his gift on himself, I'm feeling that insidious "it's not fair."  I deny myself, too, and I can think of things that I want to buy.  Shouldn't I get to spend a bit like he is with "my" money?
I don't like this feeling of having several hundred dollars that I can squander if I want or save if I want with little to no accountability to anyone else – it reminds me of being single, and I definitely prefer being married with that built-in accountability.  If we had any separate money through our normal budget I bet I would feel like this too – I would spend unnecessarily just because my husband is and I want to get the most personal utility from this money.  We don't need any additional incentive to spend or any more me-vs.-you feelings in our marriage.  This is why we are fully embracing the joint finances mindset and structure.
As for the gift money, I don't know if we'll end up buying all these things.  We really need some extra money in our Travel account to go to the events we plan to this fall, so anything left over from these gifts needs to go into that account.  All of it should go there, actually, but now that we have these wants in our heads I think we're going to give in to a few of them.
If you receive a birthday gift or something else individual to you, do you think of it as "mine" or "ours?"  Does found money spur your mind to create more wants?
photo from stock.xchng
Filed under: found money, marriage · Tags: found money, gifts, joint money, wants