One of the basic rules of marriage that we were introduced to in premarital counseling: Don't keep track.  Life is not 50:50, nor should it be.  While both spouses should contribute to a marriage and household, it's both fruitless and fodder for fights to try to make everything fair and even.
At the moment, we keep our finances completely joint.  We still have some leftover separate accounts, but all of our functioning money is joint.  And while we keep track of our purchases, we don't pay attention to how much has been spent on me vs. Kyle.  Honestly, I think this works in my favor, as my upkeep costs of food, clothing, and personal care are higher than Kyle's.
While we were engaged, we planned to have a largely joint financial structure with minor separate checking accounts and a line item in our budget for a certain amount of discretionary spending for each of us.  My observation is that a lot of couples think this is ideal.  We never set up that individual discretionary spending  because when we created our first budget together we didn't find extra room for those kind of expenditures.  All of our income was eaten up with bills, savings, and save-to-spend goals that we could agree upon together.  Two years later, that's still our status, and at this point I really don't know how we could implement individual discretionary spending.  Here's why: what would it pay for?
Now I want a new camera and it's going to be a fairly expensive.  The individual discretionary spending system is very tempting because I could just save that every month until I had enough to by the camera, which is after all my toy, not Kyle's.  I wouldn't feel like I'm burdening him with the cost of the camera.  But what would Kyle's individual money go toward?  We bought him an SSD a few months ago – should that have been his purchase alone?  And last year we bought each of us a new laptop.  Even Steven, right?  Well, my Mac cost twice as much as his Lenovo.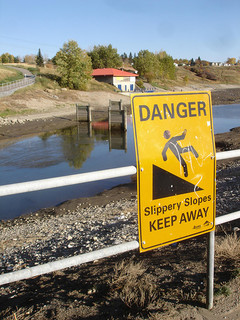 What about all the rest of the purchases for items that we don't share?  They go way beyond electronics.  Here is a list of things we buy that we could conceivably split as only one of us uses the item or we use it inequitably.  I've ordered the list from more to less reasonable (to me).
going out without the other
clothing
phones
personal care
hobbies – blogging and workout equipment for me, clarinet supplies and video games for Kyle
computing electronics
food – I eat low-carb, Kyle eats "normal American" so our groceries only have a small overlap
health/dental/eyecare (remember our differential dental costs? and my elective lipid panel?)
rent – the second bedroom in our apartment is virtually exclusively used by Kyle as an office
experiences – e.g. vacations, parties
The fairness game doesn't stop with purchases, either.  We have a small difference in income now but that will drastically widen when Kyle graduates.  When he makes more money than me, should he get more individual discretionary money?  Should he pay a larger percentage of the shared expenses?
When did this degrade from a marriage to a micromanaged contractual partnership?
Yesterday, when I was talking this individual discretionary spending business and how to save for the camera over with Kyle, he proposed a new idea: What if we had a pool of money that was up for grabs by either one of us depending on how much we contribute?  For instance, if I did the dishes one night, I would get 2 points, if Kyle cleaned the bathroom one weekend he would get 5 points, etc.  At the end of the month we allocate the money proportionally according to the number of points we had earned.  This would motivate even more service to our family than we do right now!
I'm choosing to believe he was joking, because this is the most horrifying proposal I've ever heard.  Putting aside all of the implementation problems, this system removes giving for its own sake from our relationship and turns it into a competition that is at its root is about money-grubbing.
I see a continuum from the first bit of separate money in a marriage to basically living as roommates.  Now, obviously, this post has used hyperbole, but I am sincerely interested in hearing where and how couples that employ individual discretionary spending distinguish between what should be paid with individual money and what should be paid with joint money.
Do you have joint, separate, or both accounts with your spouse?  If you have some separate money, how do you draw the line around what your individual discretionary spending is responsible for?
photo from Kevin Saff
Filed under: budgeting, marriage, personal, spending, targeted savings · Tags: allowances, couples, disagreements, discretionary spending, joint accounts, separate accounts