This is the start of a short series on spending less money on food (here are part 2 and part 3).  In considering various strategies I realized that people will likely fall into two camps in terms of how they like to incorporate change: some people prefer abrupt, drastic change and others prefer gradual change.
While I tend to shy away from comparisons between financial management and diet/weight management, this is one area where I can't help myself.  Often people receive wake-up calls that alert them to an area of unhealthiness in their lives – it could be as major as defaulting on a credit card or a stern talk from your doctor or as minor as overdrafting your checking account or realizing that your favorite jeans give you a muffin top.  Generally people know the steps to take that will alleviate some of their troubles (they don't have to be sophisticated at the beginning) – spend less/save more, eat less/move more – but how will they implement those steps?
One school of thought is that gradual change is best or perhaps the only sustainable way to change – if you try to change too much at once, you're likely to get frustrated from the deprivation and give up.  In a weight loss effort, these are the people who will stop eating desserts, and then switch their regular soda for diet, and the next month start taking an after-dinner powerwalk three nights a week, and so on.  Perhaps they cut their calories down from 2600/day to 1400/day in 50/day increments, one increment per week.  In a financial improvement effort, at first they might cut out the multi-weekly fast food trips, then curb their online shopping, then eliminate the subscriptions they don't use.  Eventually these people do achieve a pretty healthy lifestyle if they stick with it, and they haven't had to challenge themselves too intensely at any one point.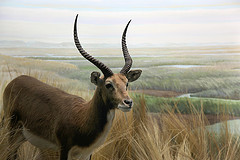 The opposite end of the spectrum is going what Dave Ramsey would call "gazelle intense" from day one.  These people start Atkins induction or cut calories to 1200/day or go vegan.  They cut up their credit cards, slash discretionary spending to the bone, and start selling their possessions.  They change as fast as they can and may make some mistakes as their strategy knowledge could lag behind their enthusiasm.
My personality is inclined toward the "abrupt change" camp.  I've never experienced a financial wake-up call, but I've seen evidence of this in the way I changed my diet.  Once I got the notion in my head that sugar made me fat, I went from eating 60 grams of sugar per day (while calorie-counting – the average American consumes 180 grams of sugar per day!) to 15 grams of sugar per day literally overnight and stuck with it.  But I also have some sympathies with the gradual change route.  Once I did more research and decided I wanted to cut back on my overall carbohydrate intake, I wasn't able to slash it the way I had sugar.  I needed to slowly substitute foods out of my diet to lower my carbohydrate level while maintaining an adequate fiber intake, and it took time to figure out which foods would accomplish those goals and how to prepare them.
If I realized that my food spending was way out of line (the subject covered by this series), I'm likely to go on an (almost-complete-)grocery-spending fast while we eat down our pantry/fridge/freezer and use that time to figure out how to meal plan.  I would totally change my shopping habits to the best extent I knew how and refine them over time as I learned more.  I would not consider eating out again until I had my spending in line in that area.  In my estimation, the abrupt change approach is the least painful way to go about breaking an addiction (sugar is a physical one, shopping habits or certain products may be more psychological or just deeply ingrained habits).  But I know other people definitely would give up on their lifestyle changes if they tried to do too much for them at once.
What's your preference when a big change is needed – abrupt or gradual?  Have you experienced both?  Which was more effective or pleasant?
photo by rexboggs5
Filed under: choices, food, frugality, personal, psychology · Tags: addiction, change, food spending, gazelle intense, small steps