When I weighted the advantages and disadvantages of adding another credit card, I decided that the chief disadvantage for us is that we might lose track of how to optimally use the cards for maximum rewards.  After all, we use Mint to aggregate all our accounts so we don't ever lose track of which card needs to be paid off and whatnot.
I decided to comb through our current credit cards to make sure we are aware of the current rewards offered (because they do change over time, and in the case of our 5% rewards cards they're different every quarter).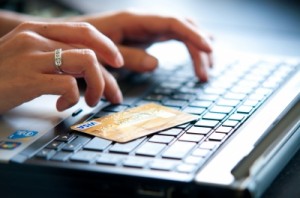 We have a base card, which means that all our purchases default to this card unless we know that the rewards are better on another card.  Our base card has 1% rewards on everything and also has rotating 5% rewards categories.  This way, we don't need to remember every random retailer that has the high rewards in a given quarter, just when the 5% rewards override one of our normal exceptions to using the base card.  When those categories do come up, though, they trump the other cards as none of them give 5%.
Our base card is our Chase Freedom card – all eligible purchases go on this card and in the relevant quarters it trumps our other cards.  The current 5% rewards are for airlines, hotels, Kohls, and Best Buy.  The rewards available next year that will affect us for sure are gas stations (twice!), restaurants, some department stores, and Amazon (affiliate link – thanks for using!) – the rest of them are pretty rare spending categories for us.
We buy BP gas very often (there are many such stations in Durham), and when we do we use our BP card.  This used to be our base card, but they downgraded our rewards.  Lately we have been buying gas more often at Costco and Kroger, though, so we may have to reconsider this car.  The rewards rate on BP gas is somewhere between 2 and 3%.
We got an Amazon card over the summer to get a free Kindle, but now we use it for all our Amazon purchases (3%) (lots over the holidays!), non-BP gas stations (2%), and restaurants (2%).
All our other cards are really for specialized occasions that come up very rarely.  We have my first credit card, which is still open but used only occasionally to keep it active.  We have a Macy's (affiliate link – thanks for using!) card that we got when we registered for our wedding there (so that we could cash out returns if applicable instead of getting store credit – never did it!) and we only use that card when pairing it with a coupon/promotion gives us a deep discount.  Finally, we got another card last summer that waives foreign transaction fees, so we will only use that abroad.
Finally, we use our Ally debit card for our purchases at Costco, ALDI, and the occasional other retailer that doesn't accept credit cards.
Actually, this whole system is simpler than I had expected.  Because at least half the Chase Freedom 5% rewards categories per quarter are irrelevant to us, it's not too hard to remember just the ones that will change our choice of card, like gas.  I definitely wouldn't be opposed to adding another card or two – an Amex one to use at Costco or one that offers a sweet signup bonus.
Do you play the rewards game?  If so, how difficult is your decision each time you roll up to a cash register or click on a shopping cart?  Do you prefer high sign-up bonuses or long-term utility?  Do you have cards you don't use more than a couple times per year?
photo from Free Digital Photos
Filed under: credit cards · Tags: credit cards, organization, rewards