December 12th, 2012 | 32 Comments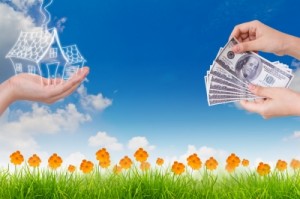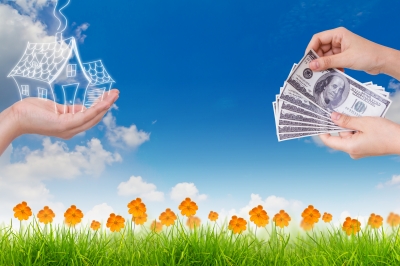 Not a day goes by that I fail to read a blog post or hear a story that references the incredibly low mortgage interest rates available for people with good credit.  I am super jealous of people able to borrow at those rates for a reasonable long-term investment!  I admit I've even been making occasional visits to zillow.com and trulia.com to check out home prices in San Diego.
Why I Want a House (and Mortgage)
Incredibly Low Interest Rates
As far as I can tell, mortgage interest rates are the lowest in most people's living memory!  We want to own a house eventually and I know we will have to take out a mortgage for it, so I hate to fail to capitalize on the historically low rates available right now.  Imagine being able to lock in 3% for 30 years!
Rent Isn't Waste, But Owning Long-Term Is Cheaper
On one of my visits to zillow.com, I looked up the price of the townhouse that Kyle and I recently moved into.  I guess the realization that people willing to buy can (most of the time) make money off people who decide to rent really came home to roost when we moved from a large apartment complex run by a company to a private home owned by an individual.  Our rent easily covers the estimated mortgage and insurance payments and the HOA dues for the townhouse.  I realize that not all the costs of home ownership are collected in those figures, but darn if it isn't tempting!
Future Passive Income from Rental Properties
I don't have a definite goal in this vein, but I would like to eventually own at least one rental property.  My parents did this with their starter home when I was growing up so it's a familiar concept for me.  Real estate is so cheap in Durham in comparison with San Diego that saving for a down payment here seems trivial vs. there.  I have heard, though I have not deeply investigated, that the laws and home price/rent spread in CA is prohibitive for many real estate investors.
Why I Don't Want a House
Leaving the Area in a Couple Years
The biggest reason keeping us from buying in Durham is that we're leaving soon.  "Soon" when we started grad school was 5 years, and it's now stretching out a bit, but still it's a small number of years left.  If we bought now we would risk selling not only without any appreciation but without any savings over renting after factoring in closing costs and such.  If we didn't sell the house (like the owner of our townhouse didn't when she finished school) we would be stuck long-distance landlording or working with a property management company.
No Down Payment
A very practical deterrent to buying right now is that we don't have a down payment/closing fund.  We would have to raid our Roth IRAs or our student loan payoff money to come up with the cash, and I don't like de-allocating money.
Lifestyle Inflation
Because we rent, I don't mind that most of our furniture is from craigslist.  I have observed incredible lifestyle inflation when most people become first-time homeowners in terms of furnishing and decorating their nice new homes, and I am just not interested in doing that at this moment!
Don't Want Responsibility
Kyle and I are not handy.  We have a small emergency fund.  We are not prepared to be responsible for a whole entire house!
Yeah, renting is pretty perfect for us right now.  Really, the only reason to get a home is that I want to borrow money at low rates to invest at marginal rates – which sounds like a pretty silly reason.  I just hope the superlow interest rates are still around in a few years when we're finally financially and geographically prepared for home ownership.
If you aren't a homeowner, do you wish you were at this moment in interest rate history?  If you are a homeowner, are you more psyched about it now than you were a few years ago?  Why do you want or not want to be a homeowner?
photo from Free Digital Photos
Written by
Emily
Filed under: debt, housing · Tags: buying, home ownership, renting